Hillman Minx
(1932 to 1944)

Overview
Manufacturer
Rootes Group
Production
1932–44
Body and chassis
Body style
4-door saloon, 2-door , 2-door Light Utility
Chronology
Predecessor
 
Successor

Minx Mark I to VIII (1945-1957)
The Hillman Minx was a series of middle-sized family cars produced under the Hillman marque by the Rootes Group between 1932 and 1970. There have been many versions of the Minx over the years, as well as various badge-engineered versions sold under the Humber, Singer, and Sunbeam marques.
Pre-WWII Minx
The original Minx was introduced in 1932 with a pressed-steel body on separate chassis and 30 bhp 1185 cc engine. It was upgraded with a four-speed transmission in 1934 and a styling upgrade, most noticeably a slightly V-shaped grille. For 1935, synchromesh was added but the range was otherwise similar.
The 1936 model got a new name, the Minx Magnificent, and a restyle with much more rounded body. The chassis was stiffened and the engine moved forwards to give more passenger room. The rear panel, hitherto vertical, was now set at a sloping angle, and the manufacturers offered the option of a folding luggage grid which could be attached to the rear panel and was available for "two pounds, seven shillings and sixpence" (slightly under £2.40) painted. A Commer-badged estate car was added to the range.
The final pre-war model was the 1938 Minx. There were no more factory-built tourers but some were made by Carbodies. The car was visually similar to the Magnificent, with a different grille, and access to the luggage boot (trunk) was external (that on the predecessor was accessed by folding down the rear seat). There were two saloon models in the range, the basic "Safety" model with simple rexine trim instead of leather, no opening front quarterlights, and less luxurious trim levels. The De Luxe model had leather trim, opening quarterlights, extra trim pads, and various other comfort benefits. The 1938 model was not the final iteration before the outbreak of war, however, as the 1939 model was considerably different mechanically, with virtually the entire drivetrain improved to the extent that few parts are interchangeable with the 1938 model. This includes gearbox, differential, half shafts, steering box, and a great many other mechanical and cosmetic changes. Even the front grille, which to the casual eye looks almost identical to the 1938 model, became a pressed alloy component rather than a composite.
Wartime Minx
During the Second World War, British car companies produced simple Utility load carriers, the Car, Light Utility or "Tilly". For Hillman it was the Hillman 10HP, a Minx chassis with two-person cab and covered load area behind. The basic saloon was also produced for military and essential civilian use from 1940 to 1944.
Please find the time to rate this thanks :)
About
British cars of the 1930s
Updated
Monday, 16 July 2018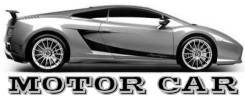 Hillman Minx history from 1932 to 1944