Guy Vixen Bus History
Guy Vixen from 1946 to 1954
Overview
Manufacturer
Guy Motors
Production
1946 to 1954
Body and chassis
Class
Bus
Body style
Single-decker
Powertrain
Engine
4-cylinder petrol 58bhp and Perkins 4-cylinder
Dimensions
Wheelbase
14ft 9in
Introduced in 1946, the Guy Vixen LLV model is a forward control single-deck chassis with a wheelbase of 14ft 9in, designed to carry 29-seat bodywork. It is powered by a Guy 4-cylinder petrol engine of 58bhp and transmission is via a 4-speed constant mesh gearbox to a spiral bevel rear axle.
In 1948 an alternative engine was offered, this being a 4-cylinder Perkins P4 diesel unit. Chassis fitted with this were classified LLVDP. Hydraulic brakes are fitted to both models.
Production of the Vixen ended in 1954.
About
British commercial vehicles of the 1940s
Updated
Thursday, 23 August 2018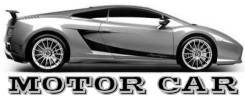 Guy Vixen bus history from 1946 to 1954