Gräf und Stift SP 8 car
1927 to 1938
The SP 8 vehicle,with the lion emblem of Gräf und Stift on the radiator grille.was of a luxury car, similar to the rolls royce of the time.
It was Built only to order in various body types and had an eight-cylinder engine with cast-iron cylinder head and of just under 6 litres developing 92.4kW (125hp). The limousine version weighed a heavy 2500kg (55001b). about three tons,and a long wheelbase of 12 ft 4 in,
For luxury car of the time it was equiped with a servo assisted four-speed gearbox and hydraulic brakes.
Gräf und Stift stopped making cars in 1938, and limited its production to trucks during World War 2.
How do you rate this vehicle ?
Voting
Your "Top 10" Coolest vehicles
About
Published date
Tuesday, 20 February 2018
Austrian automobiles of the 1930s
Updated
Sunday, 21 October 2018
Graf & Stift SP8 (1927-1938)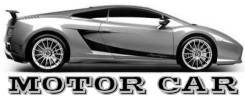 Gräf und Stift SP 8 car history from 1927 to 1938