Graf & Stift Type 28/32 Phaeton car 
(1910-1912)
In 1910 Gräf und Stift designed a Double Phaeton model with a water-cooled 5.8 litre four-cylinder T-headengine developing 23.5kW (32hp).and a four-speed gearbox. The engine, with the cylinders cast in pairs and producing 32 horsepower at 1,400 RPM. The cylinders were mounted on an aluminum crankcase, with the Graf & Stift-designed four-barrel carburetor was placed in between the two cylinder pairs.with a  Bosch ignition system.
With the outbreak of the First World War It was in one of these cars with special built aluminum, coachwork that, on June 28, 1914, the successor to the Austrian throne, Archduke Franz
Ferdinand, was assassinated in Sarajevo.
This vehicle remained the property of Emperor Franz Joseph until 1916. Sixty years later it was bought back by Gräf und Stift.
After the First World War Gräf und Stift Gräf und Stift made cars untill 1938, and limited its
production to trucks.untill earl 2000s
How do you rate this vehicle ?
Share this page
About
Graf & Stift Type 28/32 Phaeton (1910-1912)
Updated
Sunday, 21 October 2018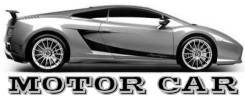 Austrian automobiles from the 1910s
Austrian automobiles from the 1910s
Published date
Tuesday, 20 February 2018
Graf & Stift Type 28/32 Phaeton (1910-1912)