Gräf Voiturette car
From 1897
Manufactured by Gräf & Stift, Automobilfabrik AG, Vienna, Austria.
The Gräf brothers, Carl, Franz and Heinrich, owned a bicycle repair shop in Vienna, and as early as 1895 they built a car which was one of 
the first with front-wheel drive.
Gräf Voiturette Front wheel drive car from 1897
The Gräf Voiturette was fitted with a single-cylinder de Dion-Bouton 402 cc engine developing 2.6kW 
(3.5hp). It had a two-speed gearbox. The power was transmitted to the front axle shaft by a propeller shaft via a differential. 
On November 1, 1901 the Gräf brothers joined with the former textile entrepreneur Wilhelm Stift and started making automobiles, 
which were sold under the Spitz trademark until 1907. 
How do you rate this vehicle ?
Voting
Your "Top 10" Coolest vehicles
About
Published date
Tuesday, 20 February 2018
Austrian automobiles 1890s
Updated
Sunday, 21 October 2018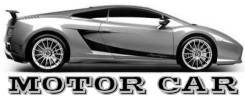 Gräf Voiturette car From 1897