Treskow (Robert Treskow Motorwagenfabrik)
 Vehicle manufacturer Schönebeck Germany from 1906 to 1909
The motor vehicle factory Robert Treskow was a German automobile manufacturer, which was located between 1906 and 1908 in Schönebeck (Elbe) .
The Treskow , a four - seat automobile, had a two - cylinder in - line engine with a capacity of 1206 cc and a power of 19 hp (14 kW). The engine power was transmitted via a two-stage planetary gearbox with reverse gear and chains to the rear wheels.
With Doppelphaeton construction the car cost ℳ 5,000, -.
Share this page
About
Treskow (Robert Treskow Motorwagenfabrik)
Vehicle manufacturer Schönebeck Germany from 1906 to 1909
Updated
Thursday, 12 September 2019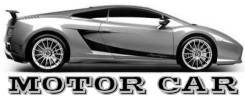 German Automotive manufacturers from the 1900s
German Automotive manufacturers from the 1900s