Kleiner Wolf
Kleiner Wolf (Little Wolf) was a German automobile brand, which was manufactured between 1950 and 1951 by Georg Wolf in Niebüll .
The only model produced was the small two-seater open roadster "Kleiner Wolf" with plastic body and a single-cylinder motorcycle engine . All wheels were hung individually.
The market success was not great because at the end of 1951 the "Little Wolf" had disappeared from the market.
About
German Automotive manufacturers from the 1950s
Updated
Monday, 09 July 2018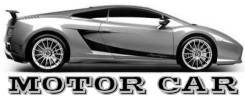 Kleiner Wolf
Automotive manufacturer Niebuell Germany from 1950 to 1951