Kaha (Elektromobilwerk Kaha GmbH)
 Automotive manufacturer Aalen - Wasseralfingen Germany from 1921 to 1922
The Electric vehicle Kaha was a German car manufacturer from the early 1920s.
History
The company was based in Wasseralfingen . The production took place between 1921 and 1922. The designer was Hans Keitel, who worked for the Dornier plants and had experience in aircraft construction.
Brand name Kaha 
Under the name Kaha there was small car marketed. It had a streamlined body and only one seat. The drive was provided by an electric motor . The vehicle had spoke wheels.
Brand name Keitel 
Under this brand name, only two prototypes were created , which were referred to as Luftstromwagen . The drive was provided by a four-cylinder engine from the engine factory Paul Baer from Berlin . In addition to an open two-seater with self-supporting construction, there was also a sedan with three seats.
Share this page
About
German Automotive manufacturers from the 1920s
Updated
Friday, 06 July 2018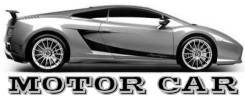 Kaha (Elektromobilwerk Kaha GmbH)
Automotive manufacturer Aalen - Wasseralfingen Germany from 1921 to 1922