Bohse 
 Automotive manufacturers Dorpen; Germany from 1980 until 1999.
The Bohse automotive GmbH was a German automobile manufacturer based in Dörpen (EMS) was established. Owner was Johann Bohse . 1987/1988 Bohse made the Euro-Star .
The Euro-Star was originally a Lada 2105 , which had been converted into an open leisure vehicle with a fiberglass body. He had no doors, instead, on the sides and at the rear of a fabric panel with foil discs and a roll bar, In addition, he had two removable Targa roofs, which also consisted of fiberglass. The basic technique of the Lada was preserved. For the first Bohse vehicles the Golf I served as a base. These were still offered under the name Bohse Sprinter. Only 30 vehicles based on the Golf 1 were produced. From the "Bohse Euro-Star" on Lada basis, 200 vehicles were built. Both versions were the same from the GFK body, only the headlights and taillights were different. For example, the sprinter came from the taillights of the VW LT.
In the 1990s, over the back seats open version of the Lada Samara (model 2108) was manufactured by Bohse. This was sold as a "Bohse Safari" by the manufacturer Bohse and later, after Lada had repurchased the rights, distributed through the regular German Lada dealer network under the model name "Lada Samara Fun". From the "Bohse Safari" about 2000 vehicles were built.
Due to unsuccessful succession and age of the managing director, the production of Bohse Automobilbau GmbH was discontinued. The remainders - about 50 vehicles - were sold for around 7,000 DM per vehicle.
About
Bohse
Automotive manufacturers Dorpen; Germany from 1980 until 1999.
Updated
Friday, 25 May 2018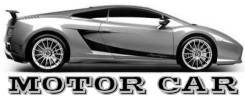 Published date
Wednesday, 21 February 2018