EBS
Automotive manufacturers  Berlin-Baumschulenweg; Germany From 1924 to 1931
EBS (Ernst Bauermeister & Sons) was a German motorcycle and automobile manufacturer that produced vehicles in Berlin-Baumschulenweg between 1924 and 1931.
Under the name EBS three-wheeled passenger cars - also called motor tricycle - made, which disappeared in the year of publication (1924) back from the market. 
They were the types EBS transport and business motorbike type LR200 / LR250 / LR350.  In addition, the company introduced so-called lightweight motorcycles as a single cylinder - four-stroke engine vehicles 350, 500 and even 800 in the capacity classes 200, 250, cc ago. 
About
Ernst Bauermeister & Sons
Automotive manufacturers Berlin-Baumschulenweg; Germany From 1924 to 1931
Updated
Friday, 25 May 2018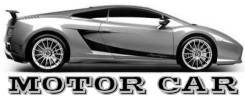 Published date
Wednesday, 21 February 2018