Heim & Co. Badische Automobilfabrik
 Automotive manufacturers Mannheim , Germany from 1920 to 1928
The Badische Automobilfabrik Heim & Co. was a German car manufacturer in Mannheim . The company was founded in 1920 by mechanic master Franz Heim (born July 4, 1882, previously with Benz & Cie company.
History 
Franz Heim was the second apprentice at the age of 14 and was hired by Benz. Later he worked as a racing driver for Benz. In 1911 he started his own business selling and repairing car tires . Shortly thereafter, he expanded his business on the repair of cars and took over in 1913, the premises of a horse - drawn carriage manufacturer in Mannheim district Lindenhof . Here he  began the construction of a small, two-seater car. But then World War I broke out and Franz Heim became a soldier for the entire duration of the war.
After the war, he founded the Badische Automobilfabrik Heim & Co. OHG with Oskar Eberle, his wife's brother, and the engineer Jakob Stengel as other shareholders. Most of the money for this had been provided by Heim's workshop under the direction of his wife with the repair of army lorries. Thanks to previous contacts with Benz, employees could be recruited from there and a high level of quality could be achieved quickly. At first, car production was successful at around 24 vehicles per month. From 1924 but the economic situation of the company deteriorated. Because inflation has made it became difficult to meet its financial obligations. 
In 1928, the company Heim ceased operations after 1927 and 1928 were also a small numbers vehicles with six- or eight-cylinder engines from American production.
Vehicles 
Touring cars , with the four-cylinder engines with 6/20 hp (1500; cc, 20 PS, 14.7 kW) or 8/30 hp (2000 cc, 30 PS, 22 kW) 
From 1923 there was a 8/40 hp, which had a six-cylinder in- line engine with 2.0 l displacement, which developed an output of 40 hp (29 kW) and the touring car accelerated to 130 km/ h. This last model was built until 1926.
Racing 
Franz Heim also built some racing cars, which he also started at some Grand Prix races . For example, he competed with two vehicles at the 1922 Italian Grand Prix at the Autodromo di Milano in Monza . However, neither he nor Reinhold Stahl reached any positions.
About
Updated
Friday, 25 May 2018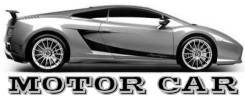 Published date
Wednesday, 21 February 2018