Tornax
Tornax was a motorcycle and car manufacturer in Wuppertal, Germany.
In 1934, the company began manufacturing a small sports car called the Tornax Rex . The self-designed in 1933 car with central tube frame and dressed by Hebmüller Roadster body had the slightly polished by polished channels 2-cylinder two-stroke engine CM700 (700 cc) of the DKW F4 , but with a modified gear ratio. When DKW brought out its own sports car ( DKW Front Luxus Sport ) in 1936 , the Rex was stopped due to the termination of the engine supply by the DKW factory after about 150 contractually guaranteed aggregates. 
Since 1942 so-called "discharge drums" for the Africa campaign were produced in the factory.  In March 1945, large parts of the work were destroyed by bombing. On April 14, 1945, US troops occupied Wuppertal. 
Wuppertal became part of the British occupation zone . In 1945, production was resumed with 60 returnees returning from the war; At first they made simple tinny handcart for the reconstruction as well as waffle iron.
Later in 1945, the granted British Army of the Rhine under Alan Bruce authorizing repair army own motorcycles , which was then extended to own Tornax-motorcycles. Added to this was the production of a simple box side wagon for motorcycles to keep craftsmen in remodeling mobile.
1948 after the ILO Motorenwerke again delivered built-in motors in Pinneberg, then started again the actual motorcycle production with the prewar Model K 125th
In 1955, the company ceased its production
 
About
Tornax
Automotive manufacturer Wuppertal; Germany From 1934 to 1937.
Updated
Friday, 13 July 2018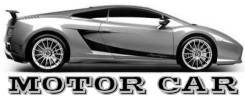 Published date
Wednesday, 21 February 2018