Rumpler
 Rumpler Flugzeugwerke, usually known simply as Rumpler was a German aircraft manufacturer founded in Berlin by Austrian engineer Edmund Rumpler in 1909 
The firm originally manufactured copies of the Etrich Taube monoplane, but turned to building reconnaissance biplanes of its own design through the course of the First World War, in addition to a smaller number of fighters and bombers. Rumpler failed to secure a place in the post-war market, and was liquidated in 1920.
1921 began the enterprise in Augsburg with the production of automobiles. The brand name was Rumpler . Later, the move to Berlin followed . On offer was the Rumpler drop car , an unusually aerodynamically designed vehicle for the time. A W-engine with six cylinders and 2310 cc displacement of Siemens & Halske was in mid engine design mounted in front of the rear axle and drive to the rear wheels. From 1923, a larger engine of the same design with 2580 cc displacement was used, and from 1924 an ordinary four - cylinder inline engine of Benz & Cie. with 2610 cc displacement.
1926 arose a few vehicles with front engine and front wheel drive .  1926 ended production.
Engines: Petrol 2.3-2.6 liters(26-37 kW)
Length: 4550 mm
Width: 1600 mm
Height: 1950 mm
Wheelbase :2900 mm
Curb weight :1400 kg
About
Rumpler
Automotive manufacturer Berlin; Germany From 1921 to 1926.
Updated
Wednesday, 27 November 2019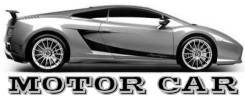 Published date
Wednesday, 21 February 2018