Kleinschnittger
Automotive manufacturers Ansberg; Germany From 1950 to 1957
Kleinschnittger was a German company that between 1950 and 1957 produced microcars.
They were powered by a 125 cc single cylindertwo-stroke engine that produced 4 kW (5.4 hp) and a top speed of 70 km/h (43 mph). It was very fuel efficient and consumed less than 3 litres per 100 km (~.79 US gal per 60 mi). The body was in aluminium.
The F250 was fitted with a 250 cc engine from ILO giving 11 kW (14.8 hp).
It is alleged that it was also made in Belgiumunder the name Kleinstwagen and in the Netherlands as the Alco.
About
Kleinschnittger
Automotive manufacturers Ansberg; Germany From 1950 to 1957
Updated
Friday, 13 July 2018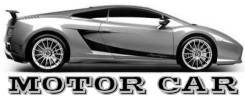 Published date
Wednesday, 21 February 2018