Hexe (Achenbach & Co)
Automotive manufacturers Hamburg,Germany From 1905 to 1907
The Hexe was a German automobile manufactured by Achenbach & Co in Hamburg from 1905 until 1907.
Engines, fours of 18/20 hp, 24/30 hp, and 40/45 hp were available, as was a 35/40 hp six.
First, a two-cylinder model 9/10 hp and two four-cylinder models (14/16 hp and 20/24 hp) were offered. From 1906 accounted for the two smaller models and the four-cylinder models were 18/20 hp, 24/30 hp and 40/45 hp. Added to this was the six-cylinder model 30/35 hp. All cars except for the largest model were with cardan shaftsfitted. The engines, which were made except for the six-cylinder engine block engines with two cast cylinders, had a sheet metal lining below, which protected them from road dirt and damage. The six-cylinder had individually cast cylinders and a crankcase made of light metal. The large four-cylinder model had a four-speed gearbox, while the smaller versions had to settle for three gears.
In 1908, Achenbach stopped producing its own automobiles and instead imported Nagant cars to Germany.
Models 
All vehicles were available as Doppelphaeton , Landaulet or sedan .
| model | Construction period | cylinder | power |
| --- | --- | --- | --- |
| 9/10 hp | 1905-1906 | 2 row | 10 hp (7.4 kW) |
| 14/16 hp | 1905-1906 | 4 row | 16 hp (11.8 kW) |
| 20/24 hp | 1905-1906 | 4 row | 24 hp (17.6 kW) |
| 18/20 hp | 1906-1907 | 4 row | 22 hp (16.1 kW) |
| 24/30 hp | 1906-1907 | 4 row | 32 hp (23.5 kW) |
| 30/35 hp | 1906-1907 | 6 row | 40 hp (29 kW) |
| 40/50 hp | 1906-1907 | 4 row | 55 hp (40 kW) |
About
Hexe
Automotive manufacturers Hamburg,Germany From 1905 to 1907
Updated
Friday, 25 May 2018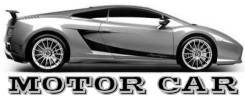 Published date
Wednesday, 21 February 2018