Express Werke Automotive manufacturer
Neumarkt; Germany from 1899 to 1910
The Express Werke AG in Neumarkt in the Upper Palatinate built from 1884 to 1959 bicycles and motorcycles with built-in motors from various manufacturers as well as automobiles . At Holzgartenstraße 1 in Neumarkt, the first bicycle factory on the European mainland was built as Velociped-Fabrik Neumarkt Gebruder Goldschmidt .
Between 1899 and 1905 automobiles were produced for the first time.
Cars With either a two-cylinder gasoline or an electric motor. In 1909, production was temporarily resumed; This time, the vehicles were given either a four cylinder or six cylinder Fafnir engine . In 1910, the production of automobiles was finally stopped. In the 1930s, small two-stroke mopeds with 75 cc and 98 cc were produced. Starting from 1949 motorcycles with two-stroke engines of Sachs and ILO with displacements up to 248 cm³ emerged.
The decline of the German motorcycle industry made at the end of the 1950s. Express works fused in 1958 Victoria and the DKW -Zweiradsparte the Ingolstadt Auto Union for two-wheeled Union based in Nuremberg Nopitschstraße 70. Shortly thereafter, 1959 stopped production in Neumarkt. 
The brand name Express was still used until the 1980s by the two-wheeler Union and later by Sachs for bicycles of the lower price category.
The factory buildings in Neumarkt are preserved in parts until today; Here you will find the Museum of Historic Maybach Vehicles , which not only offers vintage cars of the Maybach brand but also express bicycles and motorcycles.
 A further collection of vehicles of the Express works is available in the Stadtmuseum Neumarkt in der Oberpfalz .
About
Express Werke Automotive manufacturer
Neumarkt; Germany from 1899 to 1910
Updated
Friday, 13 July 2018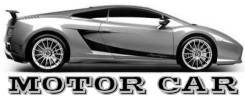 Published date
Wednesday, 21 February 2018