EAM Edelsbrunner Automobile München
German Automotive manufacturers Munich; Germany from 1993 to 1999
Edelsbrunner Automobile München was a small Bavarian car company based in Munich, Germany.
At the beginning of 1990 the company began producing a small series of  two cars in the style of the thirties roadsters. Inspired by legendary driver Tazio Nuvolari, the first Roadster was the EAM Nuvolari S1. In the presence of the sister and other relatives of Tazio Nuvolari, the Nuvolari S1 was formally presented and introduced to the public.
History 
In the early 1990s, the company produced two vehicle variants in the style of the 1930s in small series. Inspired by automotive racer Tazio Nuvolari , EAM named the first model EAM Nuvolari S1 . EAM presented this model in 1994 in the presence of sister and other relative Tazio Nuvolaris at a car show in Munich. The plan was to produce 100 vehicles a year and distribute it via Auto Becker . 
Unfortunately the German market at that time was very small and these cars were not successful.
EAM might have been inspired by Nuvolari but the cars design is very much British and loosely based on the 1934 Riley MPH.
Their first model, in Green, was actually exhibited at the Munchen or Frankfurt Motor show.
There were two types:
Model range
EAM Nuvolari S1 
Manufactured in the early 1990s by hand by the Bavarian company Edelsbrunner Automobile Munich .This was a roadster similar to the Riley MPH . drive motors of Ford cm³ with either 1600, 1800 cc and 2000 cc displacement and 90-136 PS .  The model was produced in small series.
The following Ford 16V DOHC 4-cylinder engine variants were offered: 1.6 l with 90 hp, 1.8 l with 115 hp, 2.0 l with 136 hp. The equipment of the EAM Nuvolari S1 is very detailed, such as: spoke wheels, folding windshield, leather seats, mahogany steering wheel or leather steering wheel, rich instrumentation in precious wood etc. Also accessories were available in numerous: tonneau cover, spare wheel, side roof, stakes, wing discs , Chrome spoke wheels, luggage rack etc.
Depending on the engine, the basic price was between 60,000 and 68,000 DM; only about 20 to 30 pieces were produced. In Germany, only three vehicles should be approved for road traffic.
EAM R1 Schorsch Meier 
This was also a roadster similar to the BMW 328 .Available was a four-cylinder engine from BMW with 1,800 cc displacement and 120 horsepower, a six-cylinder engine from BMW with 2,000 cc displacement and 150 hp and the known from the other model Ford model with 2000 cc and 136 hp.
EAM Nuvolari R1
About
EAM Edelsbrunner Automobile München
German Automotive manufacturers Munich; Germany from 1993 to 1999
Updated
Sunday, 27 September 2020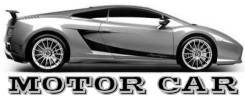 Published date
Wednesday, 21 February 2018