Beaufort
German automobile manufacturer Baden Germany. Produced from 1901 to 1906 for the British Market
The Beaufort Motor Co was capitalized and registered in England, but the cars were largely, if not entirely, German Arguses. They were sold in England from
premises off Baker St, London and some may have been assembled there.
Beaufort car 1903 12hp
The first car had an 8hp single-cylinder Bergmann engine and belt drive, but this was replaced by shaft drive in 1902. In the same year 2-cylinder cars of 12 and
18hp were introduced, joined by 14 and 24hp fours in 1903.
Beafort car 1904 18hp
All were conventional cars with shaft drive. Later models ranged up to a 28/32hp four, and a 30hp six.large commercial vehicles were also produced later on.under the name Beaufort lorry company
Beaufort lorry company from 1905
A notable piece of company history is that a Beaufort car driven by Herr Lorenzen was the first vehicle to climb Copenhagen's 100 feet high 'Round Tower' landmark in 1902 
Herr Lorenzen in the Beaufort  in the round tower Copenhagen
Larger Beaufort Princess Tonneau from 1906.
About
Updated
Friday, 25 May 2018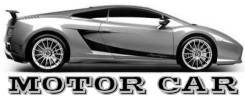 Published date
Wednesday, 08 February 2017