Galloway 12, 12/30  12/50
(1925 to 1929)
| | |
| --- | --- |
| Production | 1925–1929  |
| Engine | 1,669 cc (102 cu in) Straight-4 overhead valve |
| Transmission | 4 speed manual |
| Wheelbase | 114 in (2,896 mm) |
| Length | 156 in (3,962 mm) |
| Width | 68 in (1,727 mm) |
The engine for the 12 (later called the 12/30 and 12/50) was an Arrol-Johnston unit shared with that make's 12 hp model. On test by The Motor magazine a top speed of 51 mph was achieved. Four wheel brakes were fitted from 1926 when the name was changed from 12 to 12/30. The car was offered for between GBP325 and 360 depending on body which was expensive when compared with the likes of Morris and Austin.
Galloway 12/30 engine
How do you rate this vehicle ?
Share this page
About
Updated
Sunday, 21 October 2018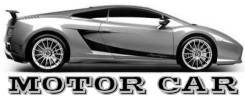 Galloway 12/30 12/50 (1925-29)