Ford Ranchero Sixth Generation
 1972 to 1976
Overview
Production
1972–1976
Assembly
Lorain, Ohio, United States
Body and chassis
Related
Ford Elite Ford Torino Mercury Montego Mercury Cougar
Powertrain
Engine
250 cu in (4.1 L) I6 302 cu in (4.9 L) V8 351 cu in (5.8 L) V8 400 cu in (6.6 L) V8 429 cu in (7.0 L) V8 460 cu in (7.5 L) V8
Transmission
4-speed manual 3-speed automatic
Dimensions
Wheelbase
118.0 in (2,997 mm)
 In 1972, a radical change occurred in the Torino and Ranchero lines. The sleek, pointy look of the previous year's model was replaced with a larger, heavier design. Most prominent was a wide, gaping 'fishmouth' grille and a new body-on-frame design. There were still three models available; the now-
standard
500, the new Squire with simulated woodgrain "paneling" along the flanks, and the sporty GT. Engine choices remained basically the same beginning with the 250 cubic-inch six-cylinder and a selection of V8s that ranged from the
standard
302 to Cleveland and Windsor series 351s, plus the new-for-1972 400. The 385-series V8 (the 429 for 1972-73; the 460 for 1974-76) was still available. However, all suffered from lower compression ratios to better meet new emissions standards. The 351 cu in (5.8 L) Cleveland could still be obtained in tuned 4-V Cobra Jet form through 1974. A four-speed manual transmission was available on Cobra Jet-powered GT models.
The 1973 Ranchero saw a redesigned front end to meet new federal standards for front impact protection. Aside from slight cosmetic differences, the Ranchero would remain basically the same until the Torino's final year, 1976.
The character of Harvey Leek on the TV show Nash Bridges drives a 1972 Ranchero. 
About
Ford Ranchero 6th Gen (1972–1976)
Published date
Thursday, 02 January 2014
American tucks and vans from the 1970s
Updated
Friday, 15 December 2017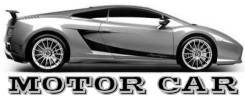 Ford Ranchero Sixth Generation from 1972 to 1976
You are here:
Vehicles A-Z

F

Ford (US)