1980 to 2004
Overview
Manufacturer
Ford
Production
1980-2004
Combustion chamber
Configuration
inline-four
Displacement

1,117 cc (68.2 cu in)
1,296 cc (79.1 cu in)
1,391 cc (84.9 cu in)
1,598 cc (97.5 cu in)
1,769 cc (108.0 cu in)
1,859 cc (113.4 cu in)
1,988 cc (121.3 cu in)

Cylinder bore

77.2 mm (3.04 in)
80.0 mm (3.15 in)
82.0 mm (3.23 in)
84.8 mm (3.34 in)

Piston stroke

64.5 mm (2.54 in)
74.3 mm (2.93 in)
79.5 mm (3.13 in)
88.0 mm (3.46 in)

Cylinder block alloy
Cast iron
Cylinder head alloy
Aluminum
Valvetrain
SOHC
Combustion
Fuel type
Gasoline
Oil system
Wet sump
Cooling system
Water-cooled
The CVH (Compound Valve angle Hemispherical combustion chamber) engine was introduced by Ford in 1980 in the third generation European Ford Escortand for the 1981 North American Escort. It was later used in the Ford Sierra as well as the second generation Ford Fiesta and from 1983 it was used in the Ford Orion. Engines were built in the Dearborn Engine Plant for the North American market, and in Ford's then-new engine plant in Bridgend in Wales for the European market.
The engine was originally conceived in 1974 and had a single overhead cam. Its valves were mounted at a compound angle in hemispherical combustion chambers, although some versions altered the combustion chamber shape to increase swirl. It also featured hydraulic valve lifters, a first for a European Ford engine. The engine was given different names throughout its production. From 1991 to 1996 in the Ford Escort, it was "1.9L SEFI"; and from 1997 to 2002, it was "Split Port Induction 2000". From 2000 to 2004 in the Ford Focus, it was "Split Port".
Despite its considerable shortcomings in terms of Noise, vibration, and harshness (NVH) and its intolerance of poor or neglected servicing, the CVH was regarded as being a very easy engine to tune, with many of its key components being considerably over-engineered. It wasn't long before the engine started receiving attention from the aftermarket tuning industry, and the 1.6 L version quickly became a stalwart of the tuning scene in the 1980s and 1990s with some significant increases in power output (over 200 bhp (150 kW)) being extracted from the turbocharged variants. The naturally aspirated 1.6 L was a popular choice for the kit car industry, where it could be relatively easily and cheaply tweaked to around 130 bhp (97 kW).
The CVH was produced in many different capacities from 1.1 to 2.0 L, the smaller versions being exclusively for the European market.
1.1
The 1.1 L CVH was the shortest lived of the different variants, like the others it was first used in the 1980 European Escort. Displacing 1117cc, uniquely it was sold in parallel in the Escort with the "Valencia" version of the Ford Kent OHV unit with the same displacement. It offered a negligible improvement in terms of either performance or economy over the older Kent engine which was cheaper to manufacture, hence the 1.1L CVH was dropped in 1982.
1.3
The 1.3 L (1,296 cc) CVH was introduced in the 1980 European Escort and in the Orion and Fiesta from 1983 to 1986. Bore was 80 mm (3.1 in) and stroke was 64.5 mm (2.54 in). The 1.3 L was also planned for the North American version of the Escort, but engineering tests found it to be unacceptably underpowered, and plans to produce 1.3 L engines were scrapped just a few months before full-scale production.
For the facelifted "Mark 4", or "Erika-86" version of the European Escort in 1986, this engine was replaced by a 1.3 L version of the Valencia engine in low series trim models—the higher series models used the newer 1.4 L CVH described below.
1.4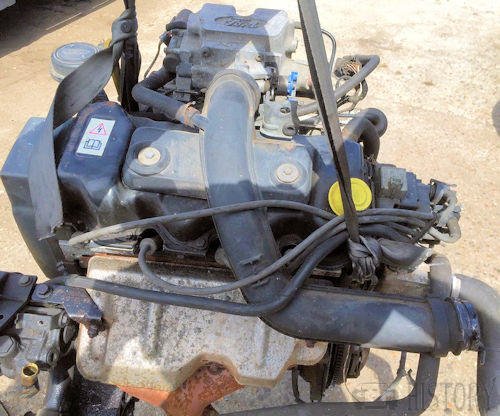 The 1.4 L CVH replaced the 1.3 L CVH in the Escort, Orion and Fiesta from early 1986. Bore was 77.2 mm (3.04 in) and stroke was 74.3 mm (2.93 in). In European trim, this engine produced 75 bhp (56 kW).
It was widely known as the 'Lean Burn' engine as it was designed primarily for fuel economy and featured a different cylinder head which was aimed less at power output than other CVH engines. The carburetted versions feature an unusual Weber 28/30 carb (replacing the unreliable Ford VV unit) with a manifold vacuum-actuated secondary choke, instead of the more usual sequential linkage which opens the secondary butterfly at 3/4 to full throttle. The idea was to save more fuel, especially with lead-footed drivers, but the result was mainly a car which ran horribly lean under any kind of load, particularly after the famous CVH top-end wear began to reduce engine vacuum with some mileage on the clock. The 1.4 L version is less tuneable than other CVH's, and some top-end parts are not interchangeable with the most common tuning parts; however replacing the carb with the common Weber 32/34 DMTL and the appropriate inlet manifold makes them more driveable, albeit with a small increase in fuel consumption.
In South Africa, the 1.4 L CVH was fitted to the Ford Laser and Meteor, rebadged Mazda 323s. It replaced the 1.3 L Mazda E-series engine used in these cars and was itself replaced by the 1.3 L Mazda B-series engines.
1.6
The 1.6 L CVH was used in the 1980 European Escort and 1981 North American Escort. Bore was 80 mm (3.1 in) and stroke was 79.5 mm (3.13 in). Output was 69 hp (51 kW) and 86 ft·lbf (117 N·m), while European versions produced 90 hp (67 kW) in standard carburettor trim for vehicles with automatic transmission and 97 hp (72 kW) for the Fiesta XR2 and the Escort XR3 or Orion Ghia (twin Weber carburettor), or fuel-injected 105 hp (78 kW) (K-Jetronic), 90 hp (67 kW) KE-Jetronic catalyst mechanical fuel injection, 108 hp (81 kW) (EFI Electronic fuel injection with Ford EEC-IV engine management) as found in the XR3i or Orion GLSI. A 115 hp (86 kW) version was offered only in the very rare Escort RS1600i – a car developed by Ford Motorsport Germany. This version featured a reworked cylinder head, solid cam followers and bronze bearings for high-revving applications and a host of other motorsport features.
1.6 Turbo
An uprated, turbocharged version of the 1.6 L which was developed by Ford Europe for the hugely popular RS Turbo version of the Escort and also later the Ford Fiesta RS Turbo. It made 132 hp (98 kW) at 6,000 rpm, and 133 ft·lbf (180 N·m) of torque at a very tractable 3,000 rpm. The boosted engine was substantially smoother than its normally aspirated cousins, the forced induction helping to damp out unpleasant harmonics. The block was slightly modified to provide an oil return from the turbocharger. Crankshaft and connecting rods were identical to the lesser 1.6 L models, but the Mahle pistons were unique to the RS Turbo. These are manufactured using a pressure cast method, which makes them considerably stronger and more expensive than the normal cast pistons. The pistons dropped the compression ratio to 8.3:1, allowing the use of large amounts of boost pressure. The standard engine only needs 7 psi (=0,48 bar) of boost to produce its quoted power output, and is considered to be detuned from the factory. Because of its strength and detuned nature, tuners continue to increase the standard figures by more than 100% for a relatively reasonable fee. Even today, some 20 years after its release, new ways are being developed to extract even more performance.
1.8
The 1.8 CVH was a very rare engine: it was used only in the European Ford Sierra. There are not many differences from the 1.6 engine. Bore was still 80 mm, but a different crankshaft with a stroke of 88 mm gave the engine its higher capacity. The cylinder head was equipped with hydraulic roller camshaft followers to reduce noise and help the engine to run more smoothly.
1.9
The CVH was enlarged to 1.9 L for the North American 1986 model year Escort. Bore was now 82 mm (3.2 in) and stroke was 88 mm (3.5 in). This stroke length was later used in the 2.0 L CVH engines, and continued into the Zeta engine which replaced it. This long stroke necessitated a raised engine block deck, a design also shared with later units. The camshaft and water pump are driven by the timing belt. This engine is of a non-interference design: the valves don't contact the pistons if the timing belt breaks. Output was 86 hp (64 kW) and 100 ft·lbf (140 N·m) with a carburetor; when electronic throttle-body fuel injection (CFI, or Central Fuel Injection) was added, the basic 1.9 L added 4 hp (3.0 kW), although torque was little changed.
Multi-port fuel injection and hemispherical "hemi" combustion chambers were added for the 1986 Escort GT's EFI HO engine, increasing output to 108 hp (81 kW) and 114 ft·lbf (155 N·m). This engine developed a good reputation for performance and surviving GTs of this generation are quite fun to drive.
The 90 hp (67 kW) 1.9 L CFI engine of the late 1980s, particularly when equipped with either the four- or five-speed manual transaxle, was notable for delivering outstanding fuel economy. Somewhat surprisingly, four-speed Escort Pony models achieved better mileage than five-speed cars, with upwards of 30 mpg in city driving and 40–45 mpg on the highway not uncommon.
The second generation of American Escort utilized sequential EFI for 1991–1996, but power and torque were little changed at 88 hp (66 kW) and 108 ft·lbf (146 N·m) respectively.
2.0
The 2.0 L was introduced in the 1997 Escort (North American) sedan and wagon as SPI2000 (Split Port Induction). It now used split port induction and produced 110 hp (82 kW) and 125 ft·lbf (169 N·m). The additional displacement was achieved by boring the 1.9 L engine to 84.8 mm (3.34 in). It is the smoothest and quietest CVH engine made, and continued to deliver excellent fuel economy, although due to the car's increased weight, mileage is somewhat less than earlier models (usually mid-20s city, mid-30s highway). As with the 1.9, the water pump is driven by the timing belt. This engine is also a non-interference design. It is the last CVH engine made and saw an end to production in the last of the 2004 Ford Focus LX/SE sedan and wagons.
Note that the 1.1 L version used the 1117 cc Kent engine although some right hand drive examples were built with the CVH mechanicals in this capacity including the van variant.
CVH-PTE
The CVH-PTE is a revised version of the Ford CVH engine which was introduced on the European Ford Fiesta 1.4 Si in 1994 and the Ford Escort in 1994. It features multi-point fuel injection and a thicker crankcase to combat the harshness at high revs, although the 1990s saw it gradually being phased out in favour of the newer Zetec 16-valve unit.
Common problems
Throughout its 20-year production life, the CVH had a reputation for being almost painfully coarse and noisy at high RPM (CVH, said some pundits, was an initialism for "considerable vibration and harshness," other epithets include "clattery, vapid, and harsh"). Jeremy Clarkson famously said of the CVH-powered Escort that "it was powered by engines so rough, even Moulinex wouldn't use them".
The CVH was notorious for turning its lubricating oil to sludge prematurely if the service schedule was skipped. This tended to cause top-end oil starvation and the tortured mechanical noises these engines were known for. Timing belts frequently failed about 60,000–90,000 mi (97,000–145,000 km).
Valve seat failure
The most common problem with the CVH is the tendency to drop a valve seat, which most often happens in vin number P engines, due to the steel PM valve seat inserts in the aluminum head. (the 2000-2004 Ford Focus with the 2.0L CVH/SPI SOHC engine and also seen in 1991-2002 Ford Escorts). These engines usually drop a valve seat with no warning, even if the engine has been well maintained. In most cases, a seat drops on the number 4 cylinder, with the next most common being the number 2 cylinder (this peculiarity may have something to do with the engines secondary harmonics) . With the factory valve seats, the typical life of the 2.0L SPI in a Focus is about 100 to 120k miles, but it can happen as early as 70k miles. When the valve seat drops out of the cylinder head, it falls into the cylinder and damages the piston and cylinder head. In some cases, the valve seat is drawn from its cylinder through the intake manifold into another cylinder until it is obliterated. A valve seat dropping into the cylinder can scar the cylinder wall and bend the piston connecting rods.
Applications
About
Ford CVH engine (1980-04)
Published date
Saturday, 22 October 2016
Updated
Sunday, 04 February 2018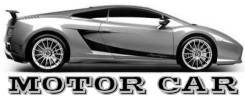 You are here:
Innovations

Engines

Ford Engines