Fiat 124
1966 to 1974
Overview
Manufacturer
Fiat
Production
1966–1974
Assembly
Turin, Italy
Casablanca, Morocco (Somaca)
Body and chassis
Class
Family car
Body style
4-door sedan
5-door station wagon
Layout
FR layout
Related
SEAT 124
VAZ-2101 (Lada 1200)
VAZ-2103 (Lada 1500)
VAZ-2105 / VAZ-2107 (Lada Riva)
Murat 124/Tofaş Serçe
Premier 118NE
Powertrain
Engine
1,197 cc ohv I4
1,438 cc ohv I4
1,438 cc dohc I4
1,592 cc dohc I4
1,756 cc dohc I4
Transmission
4-speed manual
5-speed manual (Special T)
Dimensions
Wheelbase
2,420 mm (95.3 in) (sedan)
2,420 mm (95.3 in) (station wagon)
Length
4,042 mm (159.1 in) (sedan)
4,045 mm (159.3 in) (station wagon)
Width
1,625 mm (64.0 in) (sedan)
1,625 mm (64.0 in) (station wagon)
Height
1,420 mm (55.9 in) (sedan)
1,440 mm (56.7 in) (station wagon)
Curb weight
855–950 kg (1,885–2,094 lb)
The Fiat 124 is a mid-sized family car manufactured and marketed by Fiat between 1966 and 1974. The sedan superseded the Fiat 1300 and Fiat 1500 and spawned variants including a station wagon (with stiffened springs and a revised final drive ratio),four-seater coupé, two-seater spider convertible and a slightly lengthened and more luxurious version, the 125, launched in early 1967.
The Russian-produced Lada produced until 1988 was based on the Fiat 124, along with other licensed variants manufactured worldwide. The 124 was superseded in its home market by the slightly larger Fiat 131 Mirafiori.
Launch
Following its introduction in 1966 with a publicity stunt, with Fiat filming the dropping of the car by parachute from a plane, the 124 won the 1967 European Car of the Year. The station wagon variant, as well as the 124 Sport Spider and the variants debuted at the 1967 Turin Motor show.
As a clean-sheet design by Oscar Montabone, the chief engineer responsible for its development, the 124 used only the all-synchromesh gear box from the Fiat 1500. The 124 featured a spacious interior, advanced coil spring rear suspension, disc brakes on all wheels and lightweight construction.
The 1970 Fiat 124 estate car
Engines
Power came from a 1.2 L (1,197 cc) Fiat OHV inline-four engine. Also, there were the 124 Special with a 1,438 cc OHV engine and the 124 Special T with 1,438 cc and 1,592 cc twin cam OHC engines. The twin cams are connected to a five-speed gearbox.
1200 (1,197 cc) – 60 PS (44 kW; 59 hp) – 66 PS (49 kW; 65 hp) (1966–1974)
1400 (1,438 cc) – 70 PS (51 kW; 69 hp) – 75 PS (55 kW; 74 hp) (1968–1974)
1400 Special T (1,438 cc) Twin cam – 80 PS (59 kW; 79 hp) (1968–1972)
1600 Special T (1,592 cc) Twin cam – 95 PS (70 kW; 94 hp) (1973–1974)
Abarth Rally (1,756 cc) Twin cam – 128 PS (94 kW; 126 hp) (1972–1973)
2000 (1,920 cc) Twin cam – 115 PS (85 kW; 113 hp) (1979)
1974 Fiat 124 rear view
About
Published date
Saturday, 18 October 2014
Updated
Monday, 13 November 2017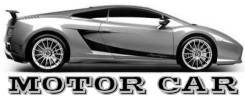 To Comment Use social login below.or enter above
You are here:
Vehicles A-Z

F

Fiat