Fiat Uno
First Generation
1983 to 1989
Overview
Manufacturer
Fiat
Also called
Fiat Mille Fiat Mille Way Innocenti Mille Innocenti Mille Clip
Production
1983–1995 (Italy) 1995–2002 (Poland) 1995–2003 (Morocco) 1983–present (South America)
Assembly
Turin, Italy Cape Town, South Africa Betim, Brazil Bursa, Turkey Manta, EcuadorCasablanca, Morocco (SOMACA)Kragujevac, Serbia
Designer
Giorgetto Giugiaro
Body and chassis
Class
Supermini
Body style
3-door hatchback 5-door hatchback 3-door panel van
Layout
FF layout
Platform
Type One platform (Tipo Uno)
Related
Fiat Duna Fiat Elba Fiat Fiorino 2nd series
Powertrain
Engine
Straight-4
Transmission
4 and 5-speed manual Selecta CVT
Dimensions
Wheelbase
2,362 mm (93.0 in)
Length
3,645–3,689 mm (143.5–145.2 in)
Width
1,549–1,562 mm (61.0–61.5 in)
Height
1,405–1,422 mm (55.3–56.0 in)
Curb weight
711–910 kg (1,567–2,006 lb)
The Uno (Type 146) was launched in January 1983 to replace the ageing
Fiat
127. Designed by Giorgetto Giugiaro's ItalDesign company, its tall, square body utilising a Kamm tail achieved a low drag coefficient of 0.34 won it much praise for airy interior space and fuel economy. It incorporated many packaging lessons learnt from Giugiaro's 1978
Lancia
Megagamma
concept
car (the first modern people carrier / MPV /
mini
-van) but miniaturised. Its tall car / high seating packaging is imitated by every small car today. It reversed the trend for lower and lower built cars. It showed that not just low sleek cars could be aerodynamic, but small, roomy, boxy well packaged cars could be too. In 1984 it was voted European
Car of the Year
.
Initially, the Uno was offered with the 0.9 litre (903 cc) OHV, 1.1 litre (1116 cc), and 1.3 litre (1301 cc) 138-series SOHC petrol engines and transmissions carried over from the 127. The 1.3 (1300 cc) diesel (not for the UK market) engine was launched a couple of months later. The Uno's badging was not by the commonly used measurement of engine size but by metric horsepower: 45, 55, 60, 70, 75 or 90. The Uno was available as either a 3 or 5-door hatchback. It also featured ergonomic "pod" switchgear clusters each side of the main instrument binnacle, (that could be operated without removing the driver's hands from the steering wheel), although indicators remained on a stalk; an unusual arrangement similar to that used by Citroën.
The Uno had MacPherson strut independent front suspension and twist-beam rear suspension with telescopic dampers and coil springs.
From 1985, the 1.0 litre (999 cc) SOHC Fully Integrated Robotised Engine (FIRE) powerplant was offered. This was a lighter engine, built with fewer parts, and gave improved performance and economy. Also in 1985, the hot hatch version - Uno Turbo - was launched, with an IHI turbocharged Ritmo/Strada-derived 1.3 146-series engine, initially offering 105 PS (77 kW). It was priced to compete with the Peugeot 205 GTI. The Turbo variant offered phenomenal performance for a supermini-sized car and was capable of reaching 210 km/h (130 mph).
In 1987, a 1.7 litre diesel engined version - the 60DS -was launched.
Also in 1987, the Uno Selecta continuously variable transmission (CVT) automatic was launched. The CVT transmission was a co-development with Dutch Van Doorne and Ford, (Fiat owned 24% stake of Van Doorne at that time). The Selecta transmission should be avoided according to honestjohn.co.uk, which claims it can cause expensive repairs.

Related
Info
Specifications
Engines (first and second series)

Petrol

| Engine | Layout | Displacement | Valves | Power | Torque | Production |
| --- | --- | --- | --- | --- | --- | --- |
| 1.0 45 Formula | I4 | 903 cc | 8 OHV | 45 PS (33 kW) @ 5600 rpm | 67 N·m (49 lb·ft) @ 3000 rpm | 1984–1993 |
| 1.1 55 | I4 | 1116 cc | 8 SOHC | 55 PS (40 kW) @ 5600 rpm | 86 N·m (63 lb·ft) @ 2900 rpm | 1984–1985 |
| 1.3 70 S/SX | I4 | 1301 cc | 8 SOHC | 68 PS (50 kW) @ 5700 rpm | 100 N·m (74 lb·ft) @ 2900 rpm | 1984–1985 |
| 1.1 60 S/Family | I4 | 1116 cc | 8 SOHC | 58 PS (43 kW) @ 5700 rpm | 87 N·m (64 lb·ft) @ 3000 rpm | 1985–1992 |
| 1.0 45 Fire | I4 | 999 cc | 8 SOHC | 45 PS (33 kW) @ 5000 rpm | 80 N·m (59 lb·ft) @ 2750 rpm | 1985–1992 |
| 1.1 60 SX | I4 | 1108 cc | 8 SOHC | 57 PS (42 kW) @ 5500 rpm | 89 N·m (66 lb·ft) @ 3000 rpm | 1989–1993 |
| 1.3 Turbo i.e. | I4 | 1301 cc | 8 SOHC | 105 PS (77 kW) @5750 rpm | 146 N·m (108 lb·ft) @ 3200 rpm | 1985–1990 |
| 1.3 70 SX/SL | I4 | 1301 cc | 8 SOHC | 65 PS (48 kW) @ 5600 rpm | 100 N·m (74 lb·ft) @ 3000 rpm | 1985–1992 |
| 1.0 45 i.e./i.e. Start | I4 | 999 cc | 8 SOHC | 45 PS (33 kW) @ 5250 rpm | 74 N·m (55 lb·ft) @ 3250 rpm | 1992–1995 |
| 1.4 70 SX i.e. | I4 | 1372 cc | 8 SOHC | 70 PS (51 kW) @ 6000 rpm | 106 N·m (78 lb·ft) @ 3000 rpm | 1990–1993 |
| 1.5 75 S i.e. CAT | I4 | 1498 cc | 8 SOHC | 75 PS (55 kW) @ 5500 rpm | 125 N·m (92 lb·ft) @ 2800 rpm | 1987–1993 |
| 1.1 50 i.e. | I4 | 1108 cc | 8 SOHC | 50 PS (37 kW) @ 5250 rpm | 84 N·m (62 lb·ft) @ 3000 rpm | 1991–1994 |
| 1.4 Turbo i.e. | I4 | 1372 cc | 8 SOHC | 118 PS (87 kW) @ 6000 rpm | 161 N·m (119 lb·ft) @ 3500 rpm | 1990–1994 |

Diesel

| Engine | Layout | Displacement | Valves | Power | Torque | Production |
| --- | --- | --- | --- | --- | --- | --- |
| 1.3D | I4 | 1301 cc | 8 SOHC | 45 PS (33 kW) at 4,200 rpm | 112 N·m (83 lb·ft) at 2,000 rpm | 1983–1989 |
| 1.4 TD | I4 | 1367 cc | 8 SOHC | 72 PS (53 kW) at 4,800 rpm | 128 N·m (94 lb·ft) at 2,500 rpm | 1986–1995 |
| 1.7 60D | I4 | 1697 cc | 8 SOHC | 58 PS (43 kW) at 4,600 rpm | 100 N·m (74 lb·ft) at 2,900 rpm | 1986–1995 |
About
Fiat Uno 1st Gen (1983–1989)
Updated
Sunday, 17 December 2017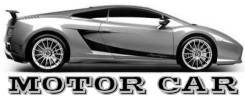 Fiat Uno First Generation
You are here:
Vehicles A-Z

F

Fiat