Ferrari SP12 EC (2012)
The Ferrari SP12 EC is a one-off sports car built by Ferrari for English musician Eric Clapton under Ferrari's Special Projects programme, and based on the 458 Italia. It was revealed in May 2012 and shown at the 2013 Goodwood Festival of Speed.
The bespoke SP12 EC's bodywork is inspired by that of the Ferrari 512 BB,and was designed Centro Stile Ferrari in collaboration with Pininfarina. It utilises the mechanicals of the 458 Italia, including its 4.5-litre V8 engine and seven-speed dual-clutch transmission, however many of the car's technical details are considered confidential.
The car reportedly cost £3,000,000 (USD $4.7 million).
 
About
Updated
Friday, 05 January 2018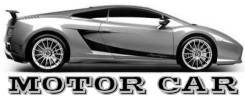 Ferrari SP12 EC from 2012
You are here:
Vehicles A-Z

F

Ferrari