Flywheel or Flexplate
Every vehicle on the road  has a coupler between theengine and transmission, for anautomatic transmission  this is called the flexplate, for a manual transmission  it is called a flywheel. This article will explain the difference between the two,  what they do and hopefully everything else you will need to know about them. A flexplate  is what connects the engine to the automatic transmission in a vehicle . It is basically  a piece of thick sheet metal that bolts to the end of the crankshaft and to thetorque converter. They are  made of a thinner material than a flywheel to allow for expansion of the torque  converter at higher engine  rpms, thus the name "Flexplate". Some flexplates have  a toothed ring on the outer edge for thestarter to engage with,  others have the toothed ring on the torque converter.
Flexplates are engine specific  items due to the fact that some engines require external balancing to smooth outvibrations, these flexplates will have a  weight welded to it somewhere, others will not. If these are mixed up, the engine  will have a serious vibration that could actually cause internal engine damage if  left unchanged. Flexplates have been know to crack and or break for no particular  reason, if your vehicle makes a chirping  or light knocking noise just off idle in gear, you may have a cracked or broken  flexplate. If you suspect this, some transmissions have a removable inspection cover  that will allow enough access to see if there are any cracks (Look for rust, this  is a sign of a crack), but unfortunately most of the time the transmission must be  removed to gain access to see if it is indeed cracked/broken.
If your vehicles flexplate does need to be replaced, use a high quality OEM (Original  Equipment Manufacturer) part or the equivalent, a cheap one may not be made of a  high quality steel or could cause starter alignment issues. Always match up the  old one to the new one before reassembly to assure they are the same diameter and  that the torque converter and crankshaft bolt holes line up properly. The crankshaft  mounting holes are usually "Timed" which means that they will all only line up in  one spot, so you may have to rotate the flexplate a few times to get them all to  line up to verify it is the correct flexplate for your vehicle.
If your car has a manual transmission, then it uses a flywheel instead of  a flexplate. Flywheels are much heavier than a flexplate, this is due to the lack  of a torque converter which is what helps keep the engine from stalling or bogging  down by using its weight to maintain the inertia of the engine at low rpms. Flywheels  come in different weights depending on the application. A lighter flywheel would  be used in high-performance applications where higher rpms are the norm, a heavier  flywheel is used in trucks and other low rpm applications where you need the extra  help just off idle. Heavier flywheels also make the transition between gear shifts  smoother by maintaining the engines inertia which decreases the jerking motion felt  when letting the clutch out.
The flywheel is where the clutch assembly mounts and is the contact-friction  surface for the clutch disk. Whenever a clutch is replaced in a manual transmission  vehicle the mating surface on the flywheel needs to be resurfaced and measured to  be sure the thickness is within specification, otherwise the flywheel can crack  and even break in extreme cases. Flywheels are where the toothed ring is mounted  for the starter motor to engage. In certain applications this ring can be replaced  instead of replacing the entire flywheel when the teeth become damaged. If you need  to replace your flywheel, always use a high quality replacement part such as the  OEM (Original Equipment Manufacturer) parts. They will fit right and perform better  than less expensive aftermarket products.
A used car flywheel
About
Updated
Thursday, 14 January 2016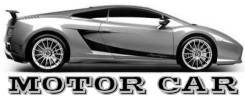 You are here:
Innovations

Drivetrain