Dodge Viper

Fourth generation
 2008 to 2010
Overview
Production
2008–2010
Body and chassis
Body style
2-door roadster 2-door coupe
Powertrain
Engine
510 cu in (8.4 L) V10 600 bhp (450 kW) @ 6000 rpm 560 lb·ft (760 N·m) @ 5600 rpm
Transmission
TR6060 6-speed manual
Dimensions
Wheelbase
98.8 in (2,510 mm)
Length
175.6 in (4,460 mm)
Width
75.7 in (1,920 mm)
Height
47.6 in (1,210 mm) (coupe) 48.6 in (1,230 mm) (SRT-10) 48.6 in (1,230 mm) (convertible)
Curb weight
3,460 lb (1,570 kg) (base) 3,408 lb (1,546 kg) (ACR)
In 2008, with the introduction of the 510 cu in (8.4 L) V10, the Viper produced 600 bhp (450 kW) at 6000 rpm and 560 lb·ft (760 N·m) at 5100 rpm, and also received better flowing heads with larger valves, Mechadyne cam-in-cam variable valve timing on the exhaust cam lobes, and dual electronic throttle bodies. The rev limit could be increased by 300 rpm due to the improved valve-train stability from both the new camshaft profiles and valve-springs. The engine was developed with some external assistance from McLaren Automotive and Ricardo Consulting Engineers. Electronic engine control is developed by Continental AG; the controller can monitor the crankshaft and cylinder position up to six times during each firing and has 10 times more processing power than the previous unit.
Changes outside of the engine were less extreme. The Tremec T56 transmission was replaced with a new Tremec TR6060 with triple first-gear synchronizers and doubles for higher gears. The Dana M44-4 rear axle from the 2003–2006 model now has a GKN ViscoLok speed-sensing limited-slip differential that greatly helps the tires in getting grip under acceleration. Another performance upgrade was the removal of run-flat tires; the new Michelin Pilot Sport 2 tires increased grip and driver feedback and, along with revised suspension (springs, anti-roll bars, and shock valving), made the Viper more neutral in cornering.
The modifications made to the 2008 model year car were enough for Chrysler to make it distinct from the first SRT-10, and the 2008 model became known as Gen IV, just in time for release with Chevrolet's 638 hp (476 kW) Corvette ZR1. Another notable change is the reworking of the exhaust system; previous third-generation Vipers had their exhaust crossover under the seats which resulted in a large amount of heat going into the cockpit, which was done initially to help improve the car's exhaust note, since the first 2 generations of Viper, which had no crossover, were criticized for their lackluster exhaust notes. The 2008 Viper exhaust utilized a new exhaust system with no crossover, reducing the heat that enters the cockpit.
The electrical system was completely revised for 2008. Changes included a 180-amp alternator, twin electric cooling fans, electronic throttles, and completely new VENOM engine management system. CAN bus architecture has been combined with pre-existing systems to allow for regulatory compliance. The fuel system was upgraded to include a higher-capacity fuel pump and filtration system.
Car and Driver magazine tested the car, and found a 0-60 mph (97 km/h) time of 3.5 seconds, a 0-100 mph (160 km/h) time of 7.6 seconds, and a quarter-mile time of 11.5 seconds at 126 mph (203 km/h). Dodge's claims for top speed are 197 mph (317 km/h) and 202 mph (325 km/h), for the Roadster and Coupe respectively. Car and Driver also tested the Viper's track performance, and managed a fast sub-3 minute lap time around Virginia International Raceway. The Viper's time, despite hot weather, was faster than the Corvette Z06, Ford GT, Nissan GTR, Porsche 911 Turbo, 911 GT3, and 911 GT2, Audi R8, and similar cars. According to Car and Driver and Motor Trend, the car's slightly adjusted suspension setup and new differential gave it cornering ability as sharp as before with better control, feedback, and response.
On November 4, 2009, Dodge Car Brand President and CEO Ralph Gilles had announced that the Viper would end production in the summer of 2010.
On February 10, 2010, Dodge began accepting orders for the Viper SRT10 "Final Edition" models. Only 50 of these units would be produced (20 coupes, 18 roadsters and 12 ACRs). "Final Edition" cars carried the special build code, "AXZ", and were to be the very last of the Viper cars. "Final Edition" Vipers were available in SRT10 Coupe and Convertible configurations.
July 1, 2010 brought about the then-end of production for the Generation 4 Dodge Viper. During an event hosted by Dodge and the Viper Club of America, the final production Gen 4 Viper, which was given a gold finish and accentuated by contrasting orange stripes, rolled off the assembly line and was presented before attendees of the ceremony. Its completion commemorated the end of the production run of the Gen 4 Viper.
Performance
Dodge Viper fourth generation, phase II
0–60 mph (0–97 km/h): 3.4 sec
0–100 mph (0–160 km/h): 7.6 sec
quickest quarter mile: 10.92 sec @ 127.79 mph (205.66 km/h)
top speed: 202 mph (325 km/h)
slalom: 74.2 mph (119 km/h)+
skidpad average acceleration: 1.06 g (10.4 m/s²)
100–0 mph (160–0 km/h): 270 ft (82 m)
About
Dodge Viper Fourth generation car info from 2008 to 2010
Updated
Tuesday, 17 July 2018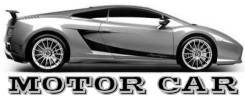 Published date
Saturday, 04 January 2014