Cummins B series Type 6BT engine
Cummins engine

 

Cummins B-Series, Type 6BT
Production period:
since 1984
Manufacturer:
Cummins engine
How it works:
diesel
Engine Type:
straight -6
Valve control:
OHV
displacement:
5890 cm 3
Fuel supply:
Mechanical direct injection
Engine charging:
turbocharger
Power:
119 kW
torque:
542 N · m
The engine of the Cummins B-Series is a straight six-cylinder diesel engine from Cummins Engine , built since 1984. Since then, the engine has been constantly evolving, the capacity has been increased from 5.9 to 6.7 liters. Designed as an industrial engine for commercial vehicle applications.
The B-Series gained notoriety through its use in Dodge Ram pickup trucks from 1989 onwards. The B Series was manufactured by Consolidated Diesel Company of North Carolina. With an average mileage of 483,000 km to the first engine overhaul, the B-Series is considered durable in ram trucks. The original Type 6BT engine, built until 1991, is a 5.9-liter, water-cooled, in-line six-cylinder diesel engine with a cast ironengine block . The cylinder bore is 102.11 mm (4.02 inches), the stroke is 119.89 mm (4.72 inches). From the pistons, the power is transmitted via connecting rods with an I-shaped shaft to a forged steel crankshaft.
 The crankshaft drives via spur gears to a lower-lying camshaft , which operates via plungers , bumpers and rocker arm two hanging valves per cylinder. 
The cylinder headsmade of cast iron are designed as single cylinder heads, the valve covers are individually removable. From the crankshaft of the engine all ancillary components of the engine are driven by a belt. For mixture preparation, the engine has a mechanically controlled distributor injection pump from Bosch , the fuel is injected directly . 
The intake manifold of the engine is made of aluminum, the air necessary for combustion is pressed by a turbocharger into the combustion chambers.
Technical data 
parameters
6BT
engine design
Six-cylinder in-line engine
principle of operation
diesel engine
mixture preparation
Mechanical direct injection
charging
1 × turbocharger
valve control
OHV valve control , 
1 × inlet, 1 × outlet valve
Bore × stroke
102.108 × 119.888 mm
capacity
5890 cm³
Rated power SAE (gross) 
160 bhp (119.31 kW) at 2500 min -1
Torque SAE (gross)
400 lb-ft (542.33 N · m) at 1700 min -1
compression ratio
17: 1
About
Cummins B series Type 6BT engine
Updated
Thursday, 17 January 2019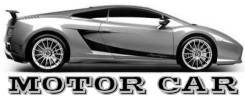 Published date
Saturday, 29 December 2018