L250/L260 2002 to 2006
Overview
Also called
Daihatsu Charade
Daihatsu Cuore
Production
2002–2006
Assembly
Japan: Osaka
Malaysia
Body and chassis
Body style
3-door hatchback/van
5-door hatchback/van
Layout
Front engine, front-wheel drive / four-wheel drive
Related
Daihatsu Move
Perodua Viva
Powertrain
Engine
659 cc EF I3
989 cc EJ I3
Transmission
5-speed manual
3/4-speed automatic
CVT
Dimensions
Wheelbase
2,390 mm (94.1 in)
Length
3,395 mm (133.7 in)
Width
1,475 mm (58.1 in)
Height
1,500 mm (59.1 in)
The L250/260 Mira, unrelated to the earlier 200-series, is the sixth generation of the car. The car is produced as the Mira in Japan. The L250 was labeled Daihatsu Charade in the United Kingdom and South Africa. Elsewhere this was badged and sold as the Cuore. Export versions, equipped with the 1-liter EJ engine as first seen in the previous generation, are L251, while L260 is used on four-wheel-drive versions (for the Japanese domestic market only). After the sixth Mira was replaced in late 2006, the production line was shifted to Malaysia, where production of this car as the Perodua Viva commenced in May 2007.
In Japan there is also a sportier Mira Avy version available. The range underwent a very minor facelift in August 2005. A special handicap friendly (Mira Friend-Matic) version appeared in November 2006. This car could be driven directly from a special self-powered wheelchair (the "Mira Self-Matic"), with a drivers door that could open at 90 degrees and a fully automated entry and exit system. Buyers of the Self-Matic would receive government assistance. The Friend-Matic version continued to be produced until August 2009.
About
Daihatsu Mira Cuore 6th gen (2002-06)
Published date
Thursday, 29 September 2016
Updated
Tuesday, 12 December 2017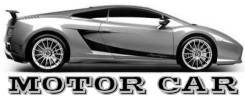 Daihatsu Mira Cuore Sixth generation
You are here:
Vehicles A-Z

D

Daihatsu