1983 to 1987
Overview
Production
1983–1987
Assembly
Japan: Ikeda, Osaka
South Africa: Sandton, Johannesburg
Body and chassis
Body style
3/5-door hatchback
Powertrain
Engine

843 cc CD I3 (petrol)
926 cc CE I3 (turbo petrol)
993 cc CB I3 (petrol)
993 cc CB I3 (turbo petrol)
993 cc CL I3 (diesel)
993 cc CL I3 (turbodiesel)

Transmission
4-speed manual
5-speed manual
2-speed Daimatic automatic
Dimensions
Wheelbase
2,320 mm (91.3 in)
Length
3,550 mm (139.8 in)
Width
1,550 mm (61.0 in)
The second generation (G11) was released in March 1983, again as a three- or a five-door hatchback. It featured several variations of the three-cylinder 1.0 L engine, including a turbocharged version with 68 PS JIS and diesel and turbo-diesel versions. The turbo diesel first appeared in the fall of 1984. The base Charades received the naturally aspirated, three cylinder, 993 cc CB23 engine with 50–55 PS. 0–60 mph takes around 12–13 seconds. Japanese market models had twin carburettors as standard, while most export versions received a single unit which made marginally less power.
The Charade Turbo and Charade DeTomaso models had the upgraded CB23 engine, called the CB60. The CB60 was also a 993 cc engine, but was fitted with a very small IHI turbocharger, which increased its power to 80 PS (59 kW) in Japanese market cars, 68 PS (50 kW) in export models. The tiny turbocharger meant that an intercooler was not necessary. The suspension was lightly upgraded, with thicker anti-roll bars and slightly stiffer suspension, and the car also received alloy wheels rather than the standard steel items. The turbo version was available in both bodystyles.
There were also high roofed versions available in some markets, either with the three- or five-door bodywork. The Japanese market "van" version also received the higher roof. In Chile (and some other Latin American countries) this generation was called the G21 (although the labels on the trunk read "G20"), and like the G20 before it, it was equipped with the smaller CD-series 41 PS (30 kW) 843 cc three-cylinder engine. The G21 was sold between 1985 and 1990 approximately.
The G11 was produced with two frontends, with square headlights (Series 1) and rectangular "cat's eye" shaped headlights (Series 2). The facelift was first presented in the summer of 1985. In Europe, the G11 underbody and various engines and transmissions also formed the basis for the Innocenti Minitre after Innocenti's contract with British Leyland expired. The G11 underpinnings continued to be used by the Italian automaker until 1992. Aside from four- and five-speed manuals a two-speed automatic option called the "Daimatic" was also available.
In Australia the range began with the high roofed two-seater, three-door CC model, while the rest of the range (CS, CX, CX-A, and turbo CX-T) had five-door bodywork.
In 1985, at the Tokyo show, Daihatsu introduced the 926R, a prototype of a mid engine Charade, developed together with DeTomaso and designed to take part in the World Rally Championship for cars under 1,300 cc. With a 1.4 equivalence factor for forced induction engines, this meant that the downsized engine was classified as being of 1,296.4 cc. The 926R had a mid-mounted 926 cc twelve valve, twin-cam, turbocharged three-cylinder engine ("CE") – moving the rear wheels through a five-speed manual transmission and delivering 120 PS (88 kW). The 926R weighed 800 kg and had wider fenders to cover the 205/225 15" wheels. However, following significant crashes in the 1985 championship, Group B was banned and the 926R project was called off. There was also a limited homologation series of 200 Charade 926 Turbos built, with the same 926 cc engine producing 73 PS (54 kW).
Nonetheless, the second generation Daihatsu Charade did see some rally usage. The Swiss Daihatsu importer campaigned a Charade Turbo in their national Group A rally championship in 1985, with Florence L'Huillier as a driver.
South Africa
In South Africa, Alfa Romeo's local subsidiary assembled Daihatsu Charades beginning in March 1983. The only model available was the naturally aspirated petrol 1.0, with five doors and the high roof. Power is 60 PS (44 kW), and either a four- or five-speed manual transmission was available. These Charades were also exported to Italy in order to circumvent Italian laws hindering the import of Japanese cars. South African assembly ended in 1985.

Info
About
Daihatsu Charade 2nd gen (1983-1987)
Published date
Thursday, 28 January 2016
Updated
Tuesday, 12 December 2017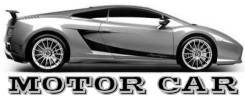 Daihatsu Charade Second generation (G11)
You are here:
Vehicles A-Z

D

Daihatsu