Daihatsu Opti Mk 2
1998-2002
Overview
Production
1998-2002
Body and chassis
Body style
4-door saloon
Platform
L500
Powertrain
Transmission
3 or 4-speed automatic
5-speed manual
Dimensions
Wheelbase
2,360 mm (92.9 in)
Length
3,395 mm (133.7 in)
Width
1,475 mm (58.1 in)
Height
1,405 mm (55.3 in)
Curb weight
740 kg (1,631 lb)
The second-generation Daihatsu Opti was launched in Japan in November 1998.
It was based on the modified L500 chassis from Daihatsu Mira. It was available as a four-door saloon in two different styles - Opti and Opti Classic (launched in 2000).
It was discontinued in 2002, but was not replaced until 2005, by the Daihatsu Esse. The high-performance model, called the Opti Aerodown Beex, was only sold in Japan.
About
Daihatsu Opti Mk 2 (1998-2002)
Updated
Saturday, 18 November 2017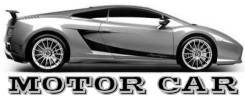 You are here:
Vehicles A-Z

D

Daihatsu