Citroën Acadiane
1977 to 1987
Overview
Manufacturer
Citroën
Body and chassis
Class
Small van
Layout
FF layout
Related
Citroën Dyane
The Citroën Acadiane is a small commercial vehicle derived from the Dyane and only available in left-hand drive, produced from 1977 to 1987. Production totalled 253,393. The Visa-based C15 van eventually replaced the Acadiane.
Citroen had already used the prefix AK for its light commercials, so it was an obvious pun to name the AK Dyane "Acadiane" (similar pronunciation in French). There was no connection beyond the pun with the French-speaking region of Louisiana that is home to Cajun (Acadiane) cooking.
The Acadiane differed from the Dyane on which it was based in having heavier-duty suspension, a slightly altered chassis and a rear-brake limiter whose action was dependent on the load.
The Acadiane was also fitted with wind-down windows in the driver's and passenger's doors. The Dyane car had horizontally-sliding windows.
The payload was approximately 500 kg (1,100 lb), but handling was impaired when fully loaded.
The Citroen Acadiane van
The Acadiane was available in commercial (two-seater) form or as a "Mixte", with sliding rear windows and a removable rear bench seat. Citroen and many other manufacturers continue to this day (Berlingo et al.) with the option of rear seats in a vehicle clearly designed as a commercial. The Mixte version also had a passenger sun visor, missing in the more basic commercial version. In line with many Citroen light commercials, the roof of the rear bodywork was corrugated to add extra rigidity at little cost.
The Acadiane cruised on the flat comfortably and economically at 55 mph (89 km/h).
Top gear in the four-speed box was usually referred to as overdrive. This had been so since the earliest days of the 2CV. In most circumstances it was best used as such. Progress could be maintained in top, but further acceleration was unlikely. As the motor thrived on revs, third made a perfectly good gear to get up to 80 km/h (50 mph).
Production history
| | | | | | | | | | | | | |
| --- | --- | --- | --- | --- | --- | --- | --- | --- | --- | --- | --- | --- |
| Model | 1977 | 1978 | 1979 | 1980 | 1981 | 1982 | 1983 | 1984 | 1985 | 1986 | 1987 | Total |
| Acadiane | 141 | 37,787 | 49,679 | 45,438 | 30,881 | 36,054 | 20,377 | 12,756 | 8,429 | 7,915 | 3,936 | 253,393 |
Late 1986 Citroën Acadiane rear view 
About
Citroën Acadiane (1977–1987)
Updated
Thursday, 17 January 2019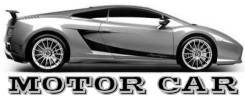 Citroën Acadiane van history from 1977 to 1987