Chevrolet Silverado First generation pick up
 
Vehicle technical details
Manufacturer:
 Chevrolet
Production:
 1998 to 2007
Class:
 Commercial vehicle 
Assembly plants:
 United States
Body and chassis
Body styles:
 Pick up
Doors:
 2-door,4-door crew cab
Chassis/body:
 Steel GMT800 platform
Engine and Powertrain
Drive:
 rear wheel drive, all wheel drive
Engine Type:
 Vortec V8
Displacement:
Gasoline : 4.3-8.1 liters 
Diesel: 6.6 liters 
Engine location:
 front
Engine power:
 Gasoline : (142-257 kW) 
Diesel:  (231 kW)
Transmission:
 4-speed automatic
Nv3500,Nv4500 5 speed manual
Weights and Dimensions
Wheelbase:
 3022-4000 mm
Length:
 5159-6324 mm
Width:
 1994-2024 mm
Height:
 1798-1963 mm
 
The Chevrolet Silverado is a pick-up model of the US automaker General Motors . Even in the current models, it has the typical style features of American pick-up trucks: a large cab, optional with a second seat, powerful engines, an open cargo bed and ladder frame. The model version with second seat (double cabin) is available both two- and four-door..
History
These types of pickups are common in the United States in the country. The Silverado builds on the same platform as the Chevrolet Tahoe and Chevrolet Suburban (respectively GMC Yukon and Yukon XL and Cadillac Escalade ), so far, all of these models in terms of body features and interior design similarities.
The Silverado on the GMT800 platform was introduced to the US market in 1998 as a 1999 model. The formal public premiere took place at the North American International Auto Show (NAIAS) in 1998.  The previous generation of the C / K series was further produced another year. 
The range of engines ranged from the 4.3-liter V6 engine with a maximum output of 142 kW (193 hp) to the 6-liter All Wheel Drive V8 engine with a maximum power of up to 257 kW (349 hp) in the Silverado SS ( Super Sport ) fitted with 20" wheels and heavy duty gearbox 7,500-lb. towing capability . This was the same engine used in the 2nd generation Cadillac Escalade..
Base light-duty trucks used the name 1500. In model year 2004, the hybrid variant was introduced as the first hybrid vehicle by GM ever, based on the 5.3 -liter V8 engine. It was a so-called mild hybrid , in which the 42 Volt electric power to the starter/generator electric motor assisted the gasoline engine during acceleration. 
A updated version of the Silverado in 2003, with a new front and rear end. Later In 2006 the Silverado received another facelift.
From the Silverado there was also a strengthened version heavy-duty variant for pulling and transporting heavy loads. In conjunction with this was a 6.0-liter V8 engine, a 8.1-liter V8 engine with a maximum power of 242 kW (329 hp) and a 6.6-liter V8 diesel engine with a maximum Power of 231 kW (314 hp) and a maximum torque of 852 Nm offered. 
Technical
Chevrolet Silverado First generation pick up Engines

Model

Year

Engine

Power

Torque

1500

1998–2003

4.3 L Vortec 4300 V6

200 hp (149 kW) at 4600 rpm

260 lb⋅ft (353 N⋅m) at 2800 rpm

2004–2006

195 hp (145 kW) at 4600 rpm

260 lb⋅ft (353 N⋅m) at 2800 rpm

1998-1999

4.8 L Vortec 4800 V8

255 hp (190 kW) at 5200 rpm

285 lb⋅ft (386 N⋅m) at 4000 rpm

2000-2003

270 hp (201 kW) at 5200 rpm

285 lb⋅ft (386 N⋅m) at 4000 rpm

2004-2007

285 hp (213 kW) at 5200 rpm

295 lb⋅ft (400 N⋅m) at 4000 rpm

1998-1999

5.3 L Vortec 5300 V8

270 hp (201 kW) at 5200 rpm

315 lb⋅ft (427 N⋅m) at 4000 rpm

2000–2003

285 hp (213 kW) at 5200 rpm

325 lb⋅ft (441 N⋅m) at 4000 rpm

2004–2007

295 hp (220 kW) at 5200 rpm

335 lb⋅ft (454 N⋅m) at 4000 rpm

2005-2007

310 hp (231 kW) at 5200 rpm

335 lb-ft (454 N-m) at 4000 rpm

1500HD/2500HD/3500HD

1999-2006

6.0 L Vortec 6000 V8

300 hp (224 kW) @ 4400 RPM

360 lb⋅ft (488 N⋅m) @ 4000 RPM

2001–2003

8.1 L Vortec 8100 V8

340 hp (254 kW) @ 4200 RPM

455 lb⋅ft (617 N⋅m) @ 3200 RPM

2004–2006

330 hp (246 kW) @ 4200 RPM

450 lb⋅ft (610 N⋅m) @ 3200 RPM

2001–2002 w/ LQY

270 hp (201 kW) @ 3600 RPM

400 lb⋅ft (542 N⋅m) @ 1600 RPM

2001–2002 w/ LQQ

210 hp (157 kW) @ 3600 RPM

325 lb⋅ft (441 N⋅m) @ 1200 RPM

2002–2005 w/ LRW

325 hp (242 kW) @ 4000 RPM

450 lb⋅ft (610 N⋅m) @ 2800 RPM

2002–2006 w/ LRZ

295 hp (220 kW) @ 3600 RPM

440 lb⋅ft (597 N⋅m) @ 3200 RPM

2002–2006 w/ LQR

225 hp (168 kW) @ 3600 RPM

350 lb⋅ft (475 N⋅m) @ 1200 RPM

2000–2004

6.6 L Duramax (LB7/LLY) V8

300 hp (224 kW) @ 3100 RPM

520 lb⋅ft (705 N⋅m) @ 1800 RPM

2005-2006 w/ MTX

300 hp (224 kW) @ 3000 RPM

520 lb⋅ft (705 N⋅m) @ 1800 RPM

2005-2006 w/ ATX

310 hp (231 kW) @ 3000 RPM

605 lb⋅ft (820 N⋅m) @ 1600 RPM

2006-2007

6.6 L Duramax (LBZ) V8

360 hp (268 kW) @ 3200 RPM

650 lb⋅ft (881 N⋅m) @ 1600 RPM

GMC Sierra C3

2000-2001

6.0 L Vortec 6000 V8

325 hp (242 kW) @ 5000 RPM

370 lb⋅ft (502 N⋅m) @ 4000 RPM

GMC Sierra Denali

2002–2004

2004–2006

6.0 L Vortec 6000 V8

345 hp (257 kW) @ 5200 RPM

380 lb⋅ft (515 N⋅m) @ 4000 RPM

Chevrolet Silverado SS

2002–2006

Chevrolet Silverado Vortec High Output

2003–2005

Chevrolet Silverado VortecMAX

2005-2006

 
About
Chevrolet Silverado 1st gen pick up range
Updated
Saturday, 29 February 2020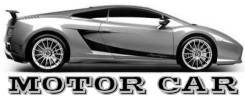 Published date
Saturday, 29 February 2020