Chevrolet Bel Air

Third generation
 1958
Overview
Production
1957–1958
Model years
1958
Assembly
Arlington, Texas, United States Oshawa, Ontario, Canada
Body and chassis
Body style
2-door coupe 2-door hardtop 4-door sedan 4-door hardtop 2-door convertible
Related
Chevrolet Biscayne Chevrolet Delray
Powertrain
Engine
235.5 cu in (3.9 L) 145 hp Blue Flame I6 283 cu in (4.6 L) V8 348 cu in (5.7 L) 250–315 hp V8
Transmission
3-speed manual 2-speed Powerglide auto.
Dimensions
Wheelbase
117.5"
Length
209.1"
Height
57.1"
For 1958, Chevrolet models were redesigned longer, lower, and heavier than their 1957 predecessors, and the first ever production Chevrolet big block V8, the 348 cu in (5,700 cc), was now an option. The Bel Air gained a halo vehicle in 1958, the Impala, available only as a hardtop coupe and convertible in its introductory year. Impala styling followed the basic lines of the other Chevrolet models but received special styling cues including a different roof line, a vent above the rear window, unique side trim, and triple tail lights housed in slightly broader alcoves. For the budget conscious, the Biscayne, (formerly the 210) and the Delray (formerly the 150) completed this model year's family-oriented and utility offerings. The frame on all 1958 Chevys was entirely new; it formed an "X" under the body. This design was later criticized as providing less protection in the event of a side impact collision, but would persevere until 1965.
Chevrolet's design for the year fared better than its other GM offerings, and lacked the overabundance of chrome found on Pontiacs, Oldsmobiles, Buicks and Cadillacs. Complementing Chevrolet's front design was a broad grille and quad headlights that helped simulate a 'Baby Cadillac'; the tail received a fan-shaped alcove on both side panels, which housed dual tail lights. Despite being a recession year, consumers made Chevrolet the No. 1 make of automobile (beating Ford, which held the title in 1957) and the Bel Air was at the core of Chevrolet's popularity. With its wide variety of body styles and models, Bel Airs could be optioned with almost every conceivable luxury within the Chevrolet line. The Nomad station wagon name also reappeared in 1958 when the vehicle bowed as the premium four-door Chevrolet station wagon, lacking the unique styling of the 1955-57 Nomads. Most Chevrolet station wagon models had two tail lights housed in abbreviated alcoves, which were made smaller to accommodate the rear gate. A new dash was used.
How do you rate this vehicle ?
Share this page
Voting Top 10
Your "Top 10" Coolest vehicles
About
American cars of the 1950s
Updated
Tuesday, 17 July 2018
Chevrolet Bel Air 3rd gen (1958)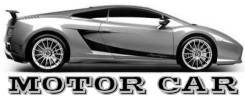 Chevrolet Bel Air Third car generation from 1958