Cadillac Fleetwood Limousine
 1977 to 1984
Overview
Model years
1977–1984
Assembly
Detroit, Michigan, USA
Designer
Bill Mitchell
Body and chassis
Platform
D-body
Powertrain
Engine
425 cu in (7.0 L) L33/L35 V8 368 cu in (6.0 L) L62 V8
Transmission
3-speed TH-400 automatic 3-speed TH-350C
Dimensions
Wheelbase
144.5 in (3,670 mm)
Length
244.3 in (6,205 mm)
Width
75.2 in (1,910 mm)
Height
56.9 in (1,445 mm)
Curb weight
4,900–5,100 lb (2,200–2,300 kg)
In 1977 General Motors significantly down-sized their full sized cars. The Cadillac Fleetwood Limousine rode on a 144.5" wheelbase and was powered by a 425 cubic inch (7.0 L) V8. This engine was basically a de bored version of the 472/500 (7.9 L/8.2 L) V8 of previous years. Compared with the 1976 Cadillac Fleetwood 75 which it replaced, the Cadillac Fleetwood Limousine had a wheelbase 7.0" shorter and weighed about 900 lb (340 kg) less.
The 425 cu in (7.0 L) engine, a reduced bore 472, was further debored for 1980-1981 to 368 cubic inches or 6.0 liters. For 1981, the 368 was provided with a modulated displacement system designed by Eaton Corporation, controlled by a digital computer, which locked off intake and exhaust valves to two or four of the eight cylinders, thus running effectively as a V6 or V4 under light load conditions where in third gear, and over 35 mph (56 km/h). This engine was called the "V8-6-4", and its electronics and sensors proved troublesome and, except for limousines, this engine was dropped after 1981. The engine's controls and sensors were a stretch for the computer power of the era.
Both the 425 and 368 are small-bore versions of the durable 472 (which was introduced in late 1967 for the '68 model year). The larger 500 had the 472's bore but a longer stroke. This engine family was the last Cadillac cast-iron engine, and the last 'big-block'.
A 1977 Cadillac Fleetwood Limousine  in 007 A View to a Kill Movie from 1985
About
Cadillac Fleetwood Limousine car history from 1977 to 1984
Updated
Tuesday, 17 July 2018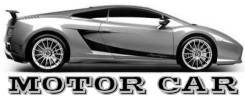 Published date
Saturday, 04 January 2014