Cadillac Sixty Special 11th Generation
1987 to 1993
Overview
Model years
1987–1993
Assembly
Lake Orion, Michigan, USA
Designer
Irv Rybicki
Body and chassis
Body style
4-door sedan
Layout
FF layout
Platform
C-body
Related
Cadillac Fleetwood Cadillac De Ville Buick Electra Buick Park Avenue Oldsmobile 98
Powertrain
Engine
4.3 L LS2 Diesel V6 4.1 L HT-4100 V8 4.5 L HT-4500 V8 4.9 L HT-4900 V8
Transmission
4-speed 4T60 automatic 4-speed 4T60E automatic
Dimensions
Wheelbase
1987–88: 115.8 in (2,941 mm) 1989–93: 113.8 in (2,891 mm)
Length
1987–88: 201.7 in (5,123 mm) 1989: 205.3 in (5,210 mm) 1990–93: 205.6 in (5,220 mm)
Width
1987–88: 71.7 in (1,820 mm) 1989: 72.5 in (1,840 mm) 1990: 71.7 in (1,820 mm) 1991–93: 73.4 in (1,860 mm)
Height
1985–89: 55.0 in (1,400 mm) 1990–93: 55.2 in (1,400 mm)
Curb weight
3,600–3,800 lb (1,600–1,700 kg)
The Sixty Special returned in 1987 as the top owner-driven model in the front-wheel-drive GM C-body lineup, with a planned production run of just 2,000 units. The 1987 and 1988 Sixty Specials were custom-crafted cars featuring a five-inch (127 mm) wheelbase stretch over the Deville on which they were based. Similarly equipped to the standard-size Fleetwood d'Elegance - the model on which it was based - the Sixty Special also included an anti-lock braking system (a $925 option on Fleetwood) and a stainless-steel exhaust system not available on other models. In 1987, Sixty Special was priced at $34,850 - more than $8,700 over the price of the Fleetwood d'Elegance. The price dropped by $100 for 1988. With their longer wheelbase, these cars were akin to "mini-limousines" that could be owner- or chauffeur-driven. In addition to 5 inches of extra rear seat leg room, they included exclusive amenities such as dual rear-seat headrests, three-position footrests (mounted onto the backs of the 55/45 split front seat) and two illuminated vanity mirrors located in an overhead console. A padded vinyl roof covering, which hid the body work where the additional section was added, carried over onto the elongated rear doors. Door sill plates and wide, ribbed lower body side moldings were positioned to hide the cobbled body work along the rocker panel.
For 1989, the De Ville, Fleetwood, and Sixty Special sedans were all built on a shared 113.8 in (2,890 mm) wheelbase. The Sixty Special was now priced at $34,230. When the Fleetwood name supplanted Brougham on the large rear-wheel-drive Cadillac in 1993, the model that had been the Fleetwood (which was really just a variant of the front-wheel-drive Sedan DeVille) was renamed, simply, "Sixty Special". It had been 55 years since the Sixty Special was introduced, and also the first time in 55 years that the "Fleetwood" name was not used with the "Sixty Special" designation.
While the 1987 and 1988 Sixty Special had their unique longer wheelbase, the 1989 through 1993 models were differentiated from the Deville by the special interior trim package that included 22-way power driver and passenger seats. Italian designer Giorgio Giugiaro created the glove-soft leather seating which included built-in heating elements and multiple lumbar adjustments, a center clamshell armrest in front and a rear armrest with dual slide-out cup holders, and an electrically powered slide-out storage bin between the front seats that also housed two cup holders. This seating package was standard from 1989 through 1992, and became optionally available in 1993.
For 1989, Cadillac produced 2,007 Sixty Special sedans. Pricing rose only slightly from the 1988 model, to $34,840. Exterior color choices nearly doubled from the previous year, now with 11 colors to pick from instead of only 6. Interiors featured leather upholstery as standard equipment, available in 3 colors (Dark Blue, Deep Red, and Medium Gray). The 'clam-shell' front seat center armrest opened from the rear, allowing better access to back seat passengers, while the rear seat center armrest held a slide out console with two cup holders and a storage cubby.
The 1990 Sixty Special was priced at $36,980, and 1,817 were manufactured. A driver's-side airbag was now standard (optional last year), and the telescoping steering column was discontinued, although the tilt feature remained. Exteriors were available in 11 colors (including three shades of gray that were new for 1990 - Slate Gray, Medium Slate Gray, and Dark Slate Gray). Interiors were available in just three 'Ultrasoft' leather colors: Garnet Red, Very Dark Sapphire (Blue), and a new shade - Medium Slate Gray.
For 1991, the electrically powered slide out storage drawer was eliminated in favor of a storage armrest with a flip-out cup holder, removable coin holder, and compact disc storage. Adjustable air ducts for rear-seat passengers were added to the back of the revised front seat arm rest base. Cadillac manufactured 879 Sixty Specials for 1991, with a base price of $38,325.
For the 1992 model year, only 554 Sixty Special sedans (priced at $39,860) were produced.
In 1993, the Fleetwood name went onto a new, rear-wheel-drive vehicle (a replacement for the Cadillac Brougham), so the 1992 front-drive Fleetwood merged with the Sixty Special to become the 1993 Sixty Special (available only as a four-door). This was a step-down in furnishings and standard equipment for Sixty Special, as the car was similarly equipped to the 1992 Fleetwood it had replaced. Velour upholstery was now standard, leather optional. While Sixty Special retained genuine American walnut trim on the doors and dashboard, the custom seating that made the Sixty-Special unique since 1989 was now optional, available as part of a $3,550 "Ultra" package. Only 686 of the 5,286 Sixty Specials (priced at $37,230) built in 1993 were ordered with the "Ultra" interior. A 1993 Sixty Special Coupe was planned, and is referred to in the "Advance Preview Book" (a supplement that Cadillac dealer's received in July 1992 offering information about the upcoming 1993 model year). However, by September 12 of that year, the coupe was dropped from production after just one model was built (in Royal Maroon Metallic). Sixty Special sedan production (by color) is as follows: 3 Mary Kay Pink / 59 Dark Plum / 110 Light Sapphire Blue / 206 Slate-Bronze / 220 Academy Gray / 228 Carmine Red / 250 Platinum / 310 Sapphire Firemist Blue / 326 Taupe / 445 Royal Maroon / 477 Light Beige / 518 Slate Green / 578 Black / 707 Navy Blue / 849 White. While it was based upon the deVille, the Sixty Special included eleven items as standard equipment that were optional on deVille. In addition, there were options for the Sixty Special not available on the deVille, such as a driver's side 2-position memory seat and individual power recliners for the front seats. On the exterior, the most noticeable difference were the rear wheel fender skirts, giving the Sixty Special a more formal look than the deVille.
The last Sixty Special rolled off the assembly line on June 18, 1993
Transmissions:
1987–1989 4T60
1990–1993 4T60E
About
Cadillac Sixty Special Eleventh Generation from 1987 to 1993
Updated
Tuesday, 17 July 2018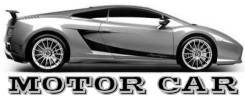 Published date
Saturday, 04 January 2014