Cadillac Sixty Special Ninth Generation
 1965 to 1970
Overview
Model years
1965–1970
Assembly
Detroit, Michigan, USA
Designer
Bill Mitchell
Body and chassis
Body style
4-door sedan
Layout
FR layout
Platform
C-body
Powertrain
Engine
429 cu in (7.0 L) OHV V8 472 cu in (7.7 L) OHV V8
Transmission
3-speed TH-400, automatic
Dimensions
Wheelbase
133.0 in (3,378 mm)
Length
1965–67: 227.5 in (5,778 mm) 1968: 228.2 in (5,796 mm)1969–70: 228.5 in (5,804 mm)
Width
1965–68: 79.9 in (2,029 mm) 1969–70: 79.8 in (2,027 mm)
Height
1965–68: 56.6 in (1,438 mm) 1969–70: 56.8 in (1,443 mm)
Curb weight
4,800–5,000 lb (2,200–2,300 kg)
 1965 featured all-new styling, and a longer 133 in (3,378 mm) wheelbase, on a stretched GM C-body platform for the first time since the 1958 model year. The Sixty Special was now back to being a pillared sedan (the B-pillar absent since 1957). Also new for 1965 was the available "Brougham" option package, which added $194 to Sixty Special's base price of $6,479, which included padded grained-vinyl roof covering with "Brougham" nomenclature on the C-pillar. 18,100 Sixty Specials were built for 1965. Also, with Eldorado having joined the Sixty Special in 1963 as the only other non-limousine Cadillac bodied by Fleetwood, perhaps the addition of the Brougham script made things a little more consistent in nomenclature, for the Eldorado was originally only available as a convertible, and its later four-door sedan companion was denoted "Brougham". Also, Cadillac got rid of the X-frame and replaced it with a full-perimeter frame. A trunk lock light was standard. Rear seat belts were also standard.
With minor trim changes, in 1966 Cadillac offered buyers two models in this series - the standard Sixty Special (priced at $6,378) and the new Sixty Special Brougham ($6,695). The Brougham option package proved so popular the previous year it was made a separate model for 1966. The Brougham included a formal-looking vinyl roof covering, and luxurious appointments inside such as genuine walnut trim and, for rear seat passengers, lighted writing tables (through 1967), foot rests, and reading lamps. This was the last year that the Sixty Special would serve as a body-sharing companion to the Eldorado convertible, as the 1967 Eldorado moved to front-wheel drive and all -new sheet metal. The new Sixty Special Brougham sold over 13,630 copies, surpassing the standard Sixty Special which sold only 5,445.
Cadillacs had all-new styling in 1967, but the Sixty-Special continued with an exclusive 133 in (3,400 mm) wheelbase. The $6,739 Sixty Special Brougham continued to outsell the $6,423 Sixty Special - 12,750 units versus 3,550. AM/FM radio was a $188 option.
1968 featured mostly carry-over styling from 1967, but the hood was longer this year, as it extended all the way to the base of the windshield to cover the "hidden" windshield wipers. Also new for 1968 was a stylish beveled deck lid. The $6,867 vinyl-roofed Sixty Special Brougham sold 15,300 models this year, while the standard Sixty Special with its painted metal roof (priced at $6,552) sold just 3,300 cars. Most Cadillac buyers clearly considered the $315 price difference worthwhile.
All-new styling appeared in 1969, and the two Sixty Special models had distinct rooflines from the other Cadillacs. A 60/40 split bench seat was standard in the Sixty Special Brougham, optional in Sixty Special. Safety was a new priority at Cadillac, which introduced a new steering column that not only was designed to absorb impact and collapse in a collision, but also had theft-deterrent features such as an ignition key switch activated steering wheel and transmission shifter lock mechanism. Head rests were standard on front seats, while seat belts were provided for all six passengers. The 375 hp (280 kW) 472 cu in (7.73 L) engine carried over from 1968. Also of note this year was the disappearance of the small vent windows on the front and rear doors. Sixty Special Brougham, at $7,092, included a vinyl roof top (available in six colors), as well as rear-seat foot rests and an automatic level control for the rear wheels which kept the car level despite the weight of fuel, passengers, or cargo. Sixty Special Brougham's sales of 17,300 units easily surpassed the 2,545 copies of the standard $6,761 Sixty Special.
The 1970 Sixty Special received few changes, aside from the usual new grille and tail lamps. Sixty Special had long been recognized for its bold, bare side body, but this year the models received a 'chrome with vinyl insert' body-side molding. It was really the first prominent side molding on Sixty Special since the 'rocket-ship' 1958 model. It did not take much away from Sixty Special's individuality, and certainly improved the chances of avoiding a devastating parking-lot door 'ding' on those smooth, slab sides. Sales and production figures include 16,913 units of the Sixty Special Brougham at $7,284; and just 1,738 units of the Sixty-Special at $6,953. This would be the last year for the standard, metal-roofed Sixty Special.
1968 Cadillac Fleetwood 60 Special in Bullitt Film from 1968
About
Cadillac Sixty Special Ninth Generation history from 1965 to 1970
Updated
Tuesday, 17 July 2018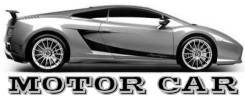 Published date
Saturday, 04 January 2014