Cadillac Special Eighth Generation
  1961 to 1964
Overview
Model years
1961–1964
Assembly
Detroit, Michigan, USA
Designer
Bill Mitchell
Body and chassis
Body style
4-door hardtop
Layout
FR layout
Platform
C-body
Related
Cadillac Eldorado Cadillac De Ville Cadillac Series 62 Buick Electra Oldsmobile 98
Powertrain
Engine
390 cu in (6.4 L) OHV V8 429 cu in (7.0 L) OHV V8
Transmission
4-speed Hydra-Matic automatic 3-speed TH-400, automatic
Dimensions
Wheelbase
129.5 in (3,289 mm)
Length
1961–62: 222.0 in (5,639 mm) 1963: 223.0 in (5,664 mm) 1964: 223.5 in (5,677 mm)
Width
1961: 79.8 in (2,027 mm) 1962: 79.9 in (2,029 mm) 1963: 79.7 in (2,024 mm)1964: 79.5 in (2,019 mm)
Height
1961–62: 56.3 in (1,430 mm) 1963–64: 56.6 in (1,438 mm)
Curb weight
4,900 lb (2,200 kg)
For 1961, Cadillac's Sixty Special received all-new sheet metal, with a crisp, formal roofline fitted with a vinyl covering and a mildly shorter 129.5 in (3,290 mm) wheelbase. The small decorative louvers were back, this time just ahead of the tail lights. Sales were up to 15,500 units. With the cancellation of the four-door Eldorado Brougham at the end of 1960, the 1961 Sixty Special now became the sedan companion to the Eldorado convertible. Power steering was standard.
1962's styling remained similar to 1961, and Sixty Special's fender louvers were moved up to the roof, directly behind the rear door opening. A revised grill up front, and a new trim panel below the rear deck lid rounded out the subtle changes. Sales slipped to 13,350 this year at a base price of $6,366. A power trunk lid was an option. The heater was now standard.
1963 had all-new styling (on the same 129.5 in (3,289 mm) wheelbase), and a brand new 325 hp (242 kW) powerplant. Sixty Special shared its lack of body-side trim with Eldorado - appearing very clean and formal when compared to standard Cadillac models. Price was down to $6,300, and sales were up slightly 14,000. While the small decorative louvers continued on the C-pillar, a new Cadillac "wreath and crest" ornament was on the rear fender. The front fender-mounted cloisonne "Sixty Special" emblem (which appeared for 1960) was gone. The formerly standard vinyl top had now become a $125 option on Sixty-Special.
Other than a slightly revamped grille and rear bumper, 1964 saw few exterior changes - including the Cadillac wreath and crest ornament moving from the rear fender of the 1963 model to take the place of the C-pillar mounted louvers for 1964. The 1964 Sixty Special (and companion Eldorado convertible) now had nearly no side trim, except for a wide rocker-sill molding which ran from the rear-edge of the front fender wheel well to the rear of the car. Under the hood saw more significant changes as engine displacement was enlarged to 429 cu in (7.03 L), and the venerable Hydra-Matic transmission, first introduced in the 1940 model year, was replaced with the new Turbo-Hydromatic automatic transmission. The cost was back up to the 1962 price of $6,366, and sales were up to 14,500 units.
1964 Cadillac Fleetwood 60 Special in Catch Me If You Can from 2002
 
About
Cadillac Eighth Special Eighth Generation from 1961 to 1964
Updated
Tuesday, 17 July 2018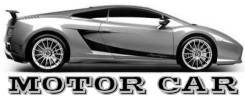 Published date
Saturday, 04 January 2014