Worthington Brothers
 Automotive manufacturer of Hythe  Kent. Great Britain from 1909 to 1912.
Worthington Brothers was a British manufacturer of automobiles . 
History
The company from Hythe in Kent began in 1909 with the production of automobiles. The brand name was Worthington . 1912 ended production.
The only model runabout was a small car. Initially, a self-produced two - cylinder boxer engine with 8 hp powered the vehicle. Later, a V2 engine from JAP with 8/9 hp was used. The engine power was transmitted via two chains on a countershaft and from there via a belt to the rear axle. The open body could accommodate two people. The original price was £90 
.
About
Worthington Brothers
Automotive manufacturer of Hythe Kent.Great Britain from 1909 to 1912.
Updated
Sunday, 11 November 2018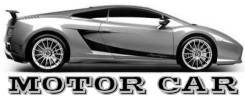 Published date
Thursday, 25 October 2018