Whitby Engineering
Car manufacturer of Crewe , Cheshire.Great Britain from 1983 to 1986
Whitby Engineering was a British manufacturer of kit automobiles in the 1980s . 
History
Stuart Whitby, who also from Whitby Specialist Vehicles led, in 1983 founded the company in Crewe in the county of Cheshire . They started producing automobiles and kits . The brand name was Whitby . 1986 ended production. In total, about 18 copies were made. 
The MiniWarrior was the only model with looks of a small off  road car. The base was a steel frame. The body was made of aluminum panels . Many different bodies such as station wagon , van , pick-up and open versions were available. A four-cylinder engine from the Mini powered the vehicles.
About
Whitby Engineering
Car manufacturer of Crewe , Cheshire.Great Britain from 1983 to 1986.
Updated
Thursday, 31 January 2019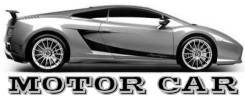 Published date
Thursday, 25 October 2018