Invicta (Invicta Car Company Limited)
 West Point Car Company Limited , previously Quayshelfco 820 Limited , IS (Chippenham) Limited and The Invicta Car Company Limited , a British company in the automotive and former automobile manufacturer. 
History 
The company Quayshelfco 820 Limited was in on 23 January 2001 Bristol founded.  On April 17, 2001 was renamed ITS (Chippenham) Limited .  Since that day Michael John George Bristow is director. On November 15, 2002, the company was renamed The Invicta Car Company Limited .  they began 2004 with the production of automobiles.  The brand name was Invicta . On 5 April 2012, the last renaming took place in Westpoint Car Company Limited. 
2012 ended production. On July 2, 2012, the application was in liquidation provided. On August 8, 2013, the company headquarters were relocated to Westbury , Wiltshire . 
The only model was the Invicta S 1 . This was a sports car in coupe form. The V8 engine with initially 4,600 cc displacementand 320 hp power came from Ford . Later, a larger engine with 5000 cc displacement was available was mounted in the front of the vehicle and drove the rear axle.
The Invicta Sl is the World's first one-piece carbon fibre body to increase rigidity and minimise weight. Tubular steel spaceframe chassis and
rollcage Front mounted engine drivingthe rear wheels 50/50 weight distribution Two-seats or four seats (2+2) coupe Available in right or left hand drive Hand built in Chippenham, Wiltshire,
Features 
Leather interior including leather seats, head lining, A and B pillars, lower dash and door panels
Heated front and rear screen Electric Recaro Sports Seats with comfort pack Electric seat adjust
Air Conditioning Interior Features...cont. Satellite Navigation Radio/CD player
Exterior Features
Power adjusted heated mirrors ,Gas discharge headlights ,Twin exit exhaust pipes ,19" alloy Wheels
Racing brakes ,Adjustable competition dampers ,Remote central locking ,Approved alarm and tracker
Optional Interior Features ,Non-Standard Alcantra Top Choice of dash panels ,Rear parcel shelf in leather ,Alcantra Seat centre panel
"Superior" leather seats ,"Deluxe Bespoke" dyed leather seats ,tone leather in standard colours ,Stitching Non standard colours
Leather piping ,Dedication plate ,Racing seats in leather (SIG) only) '-point safety harness (with racing Seats only)
6 CD Autochanger ,Uprated speaker system with amplifier ,Bluetooth for mobile phones ,Category 5 Tracker ,fire Extinguisher
Optional Exterior Features
Rear parking assist ,Front parking assist ,Coloured brake callipers in choice of colours
Specification: 

Double steel wishbones, With coil springs and dampers fully adjustable for ride height, bump and rebound Anti-roll bar
Braking
Front 350mm AP ventilated Cross-drilled racing
Rear 340mm AP ventilated & Cross-drilled racing discs
Callipers AP 6-pot (Front)4-pot (Rear)
Wheels and Tyres
Front 1918.5 with 255/35ZR 19 tyro
Rear 19x9.5with275/35ZR 19 tyro
Driveline
Borg Warner 5 or 6 speed manual
4 speed automatic option
BTE hydratak limited-slip differential
Dimensions
Overall Length 4400mm -
Width 2000mm -
Height 1225mm -
Technical
Engine and Estimated Performance Figures Sr -320 4.6-litre

V8 aluminium block and cylinder head

Max power 320 BHP @ 5900 RPM,

Max torque 3001b ft @ 4800 RPM

O to 60 mph 5.0 secs  O to lOO mph 10.9 Max Speed mph

Sl-420 4.6-litre V8 aluminiurn block and cylinder head

Max power 420 BHP @ 5900 RPM,

Max torque 4001b ft @ 4800 RPM

O to 60 mph Under 5.0 secs

Max Speed mph

Sl-600 5.0-litre

V8 Supercharged

Max power 600 BHP @ 4500 RPM,

Max torque 5751b ft @ 4500 RPM
About
Updated
Sunday, 26 January 2020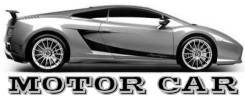 Published date
Thursday, 25 October 2018