Waddington & Sons
 Waddington & Sons was a British manufacturer of motorcycles and automobiles in the early part of the 20th century . 
History
The company was based at 30 Newport Road Middlesbrough . 1902 began the production of motorcycles. Later emerged Tricars and automobiles. The brand name was Waddington . 1906 ended the production.
In addition to 2 wheel motorcycles, based on the motorcycles Forecars , which offered space for a passenger between the two front wheels. A Fafnir motor with 500 cc capacity and 3 PS power drives the vehicle. 
The automobile offer consisted of two models. Both were equipped with a built-in motor by De Dion-Bouton and 3 speed cardan drive with 2 hand a foot brakes with 750x85 mm wooden wheels a tubular steel chassis. The smaller model had a single-cylinder engine with 6.5 hp and a two-seater body. In the larger model drove a two-cylinder engine with 12 hp to the vehicle offered space for four people.
About
Waddington & Sons
Automotive manufacturer of Middlesborough, Yorkshire.Great Britain from 1902 to 1906.
Updated
Sunday, 11 November 2018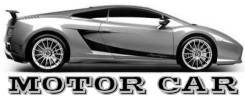 Published date
Thursday, 25 October 2018