Viking performance
 Automotive manufacturer of Great Britain from 1966
Viking Performance was a British manufacturer of small automobiles in the 1960s .
History
Bill Last, who also founded Trident Cars , led the company from Woodbridge . In 1966 he took over the production of a model from the Peel Engineering Company and began producing automobiles. The brand name was Viking . In the same year the production ended. In total, about to 25 vehicles were created.
The only model was the minisport . It was the successor to the Peel Trident Mini . A tubular frame chassis. Many parts such as front and rear subframe and windshield came from the Mini . The coupe body was made of fiberglass . It accommodated 2 + 2 persons.
About
Viking performance
Automotive manufacturer of Great Britain from 1966
Updated
Saturday, 10 November 2018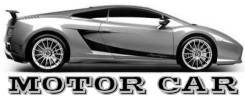 Published date
Thursday, 25 October 2018