Teal Cars
 Teal Cars Limited was a British manufacturer of replica automobiles . 
History
Ian Foster, who previously worked for Daimler Motor Company , founded the company in 1983 in Burscough , County Lancashire . He began producing automobiles and kits with the help of Alan Hunter and Tony Rogers . The brand name was first Worsley and from 1984 Teal .  Bob Jones took over the company in March 1986 and moved its headquarters to Timperley at Altrincham in Greater Manchester . Norman Durban continued to produce a model from 1996 in Bisley in Surrey .1998 ended the production. Overall, they created over 200 . Caburn Engineering tried in 2009 to continue the production of a model.
The first and best selling model was the Type 35 . This was the replica of the Bugatti Type 35 . The basis was a self-developed chassis . The front suspension and the rear axle came from the Morris Marina . A six-cylinder engine from Triumph with 1800 cc displacement propelled the vehicles. The open two-seat body was made of fiberglass . Under new management, the model was revised in 1986. The revision of the original chassis resulted in a semi-spaceframe. The body was now made of aluminum, The vehicles received 18-inch tires. Many parts came from Vauxhall Viva . The previous Triumph six-cylinder engine was retained in many cases. Alternatively, other engines were available. Under the direction of Norman Durban engines from Jaguar Cars were used.  
The Type 35 Tourer was based on the first model. This was an open touring car with four seats. Between 1988 and 1997 . 
The Type 44 as a replica of the Bugatti Type 44 from 1988 to 1989 . 
The Type 59 was the successor to the GPB Type 59 , the Projects of Distinction offered between 1989 and 1997 under the brand GPB . It was similar to the Bugatti Type 59 . The base was formed in the middle of the vehicle by a steel monocoque in conjunction with front and rear subframes made of tubes. The six-cylinder engine came from the Jaguar XK.
About
Teal Cars
Automotive manufacturer of Bisley , Surrey.Great Britain from 1984 to 1998.
Updated
Sunday, 28 October 2018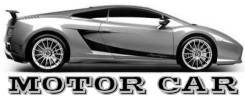 Published date
Thursday, 25 October 2018