Stevens Cars Limited
Automotive manufacturer of Warwick.Great Britain from 1976 to 1986
 Stevens Cars Limited was a British manufacturer of automobiles . 
History
Anthony Stevens designed in 1976 the Roadster Sienna or with the company Anthony Stevens Design Limited   , which, however, did not go into production. Together with Peter Bird of Falcon Design , he designed in 1980 the Cipher , which from 1980 to 1983 by Cipher from Stevens Cars from Warwick and from also 1983 to 1984 Falcon designs from Birmingham . The brand name was Stevens .
1984 Stevens founded the new company Stevens Cars Limited in Warwick in the county Warwickshire and continued the production of automobiles. 1986 ended production. In total, about twelve  copies were created.
The offer Initially with the look of a the MX5 from mazda but years before, the chassis of the Reliant Kitten provided the base, although it has been redesigned. A four-cylinder engine of Reliant with 848 cc displacement drive to the vehicle. Later also twincam engines of Ford and Renault were used. Stevens offered only complete vehicles.
About
Stevens Cars Limited
Automotive manufacturer of Warwick.Great Britain from 1976 to 1986.
Updated
Sunday, 26 January 2020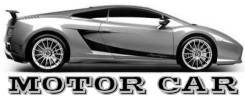 Published date
Thursday, 25 October 2018