Sherwood Universal Vehicles
 Sherwood Universal Vehicles was a British manufacturer of kit car automobiles . 
History
Steven Beardsall, who also from Spartan Cars, founded in 1984 the independent company in Pinxton in the county of Nottinghamshire . He started producing automobiles and kits . The brand name was Sherwood . 1992 ended the production. Total originated about 310 units. 
One model was the Sherwood . The base formed a ladder frame. Many parts of the Ford Cortina were used, along with fourteen separate fiberglass panels that formed the bodywork. The finished vehicle was a avaliable as pick up or enclosed 5 seater estate back with increased hold, so there were three and five-doors. From this model emerged from 1984 about 110 units. 
The Starcraft was a six-wheeled motorhome with alcove based on the Sherwood . From 1986 about 200 copies were made. 
Share this page
About
Published date
Thursday, 25 October 2018
British Automotive manufacturer from the 1980s
Updated
Sunday, 28 October 2018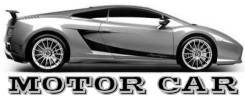 Sherwood Universal Vehicles
Automotive manufacturer of Pinxton , Nottinghamshire.Great Britain from 1984 to 1992.