Seaspray Beach Buggies
 Seaspray Beach Buggies was a British manufacturer of kit car automobiles in the 1970s . 
History
The company from Iver Heath in Buckinghamshire started producing automobiles and kits in 1971 . The brand name was Seaspray . In the same year the production ended. In total, about only five copies were made. 
The only model was a VW buggy . It was similar to the model of Manta with twin headlights . The basis was the chassis and engine of the VW Beetle .
About
Seaspray Beach Buggies
Automotive manufacturer of Iver Heath , Buckinghamshire Great Britain from 1971.
Updated
Tuesday, 05 February 2019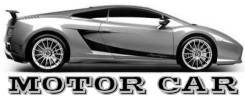 Published date
Thursday, 25 October 2018