Regis Automotive
 Regis Automotive was a British manufacturer of kit car automobiles . 
History
The company was founded in 1989 in Bognor Regis in the county of West Sussex founded. The owner is Bruce Dixon and designer Dennis Webb and Ian Cross.The production of automobiles and kits began. The brand name was Regis .By 1992, the production had ended. 
The first model was the Ram 4 S . This was the replica of the Lotus Elite of the construction period  from1974 to 1982.  Lotus Cars was not pleased about that.  Many parts came from the Ford Cortina . 
In 1989, the successor Mohawk appeared .  The design had been revised.  A space-frame chassis formed the basis. On it a body made of fiberglass was mounted. Choice of four-cylinder engines from the Ford Cortina and the V8 engines from Rover.  This model created about nine copies. 
Mohawk 4-seat sports saloon now offer a comprehensive factory build-up service to suit all needs. You can still purchase the standard DIY kit
STANDARD D.I.Y. KIT —£3495 + VAT
The GRP body, front nose cone, bumpers, sills are already fitted to the fully painted chassis. The bonnet and tailgate are fitted with new catches, striker plates and cables, the doors are hinged with new catches and striker plates, the pedal box support bar is fitted, the roll-over bar fitted and has integral seat belt mounting and rear window brackets. The rear parcel shelf, rear seat mouldings and rear inner wings are moulded in position, and all other mounting holes, component access slots, door and window apertures are pre-cut and drilled. Radiator grille, headlamp mounting mouldings, purpose-made dashboard, inner door trims, inner trim panels, panhard rod and radius rod are supplied.
BUILD LEVEL 1 — £1330 + VAT
Consists of: SUPPLY AND FIT door window frames, winder mechanism, front and rear laminated screens, all safety side glass including rear side glass hinges and catches, all window and door seals, door glass rubbers, tailgate gas struts, petrol filler neck, hose and cap, interior and exterior door handles and door check catches, interior door pull handles.
BUILD LEVEL 2 — £1188 + VAT
Fit customer's front wishbones, rear axle, panhard and radius rod, modify steering column, steering rack, anti-roll bar, brake master cylinder, servo unit, handbrake lever and cable, gearbox and clutch cable. SUPPLY AND FIT front and rear spring/shocker units, make up and fit new metal brake pipes complete with new end joints, fit new flexible brake hoses, bleed brake system, Regis master cylinder adaptor, rear axle diff bushes, steering column joint. N.B. All customer donor parts inspected and reconditioned as necessary, steering geometry checked and adjusted.
BUILD LEVEL 3 — £1242 + VAT
Modify customer's complete wiring loom and fit customer's dashboard, wiper assembly and linkage, heater assembly complete with demist and fresh air ducts and controls, fuel tank, radiator, rear wash wipe, battery and leads, horn, washer pump and jets, and sun visors. SUPPLY AND FIT four headlamp units, both front indicator/sidelight lamps, both rear indicator/sidelight units, number plate lamp, heater and cooling system pipees, front seat belts and complete dash instrument set (VDO).
FURTHER OPTIONS INCLUDE: Factory made exhaust system, wheels and tyres, full paint job in block colour or metallic, interior trim in fabric or leather, front and rear seats, fit engine, run and tune.
Although based on Cortina donor parts, the Mohawk will accept many engine/gearbox assemblies, from the normal Ford straight four up to Rover V8, all of which can be fitted by our factory.
About
Regis Automotive
Carmakers manufactured in Bognor Regis , West Sussex.Great Britain from 1989 to 1992.
Updated
Tuesday, 05 February 2019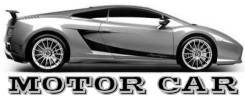 Published date
Thursday, 25 October 2018