Virago Cars Limited 
 Virago Cars Limited and later as Nacouz Services Limiteds a British company in the automotive and former automobile manufacturer . 
History
The company VR Automotive Limited was in on 3 November 2004 Solihull in the county of West Midlands founded. Andrew Nowson and David Musgrave Morris were the directors.On November 2, 2005 the name change to Virago Cars Limited . They started with the production of automobiles. The brand name was Virago . From June 3, 2008 to September 10, 2010, the corporate headquarters was in Coventry . Glenn Kirkham has been a director since October 3, 2009. Musgrave Morris resigned his post on December 1, 2009.  Since 24 May 2011, the company will operate as Nacouz Services Limited . The automobile production ran from 2006 to 2010 
The only model was the GT , successor to the Phantom GTR from Phantom Automotive Limited . This was a coupe with mid-engine V6 3.0 litre Duratech with about 280bhp. The base was a spaceframe frame. In the rear was a De Dion rear axle a 150 plus top speed. Vortex Automotive , a renamed Phantom Automotive Limited , continues production since 2010. Altogether, the three companies together produced about 30 copies so far. 
About
Virago Cars Limited
Automotive manufacturer of Coventry.Great Britain from 2006 to 2010.
Updated
Sunday, 26 January 2020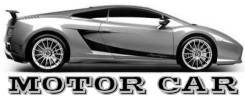 Published date
Wednesday, 24 October 2018