Yak (Manchester Garages Limited)
History
The company from Manchester began in 1979 with the production of automobiles. The brand name was Yak . 1984 ended production. As little as only  seven vehicles emerged. 
The only model Yeoman was a four - wheel drive SUV . The base formed a tubular frame. The body was made of aluminum plates coated with plastic. A four-cylinder engine or V4 from Ford drove to the vehicle. The original price was £2,800.
About
Yak (Manchester Garages Limited)
Automotive manufacturer of Manchester.Great Britain from 1979 to 1984.
Updated
Sunday, 11 November 2018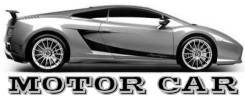 Published date
Wednesday, 24 October 2018