Latham Sports Cars
 Automotive manufacturer of Bicester , Oxfordshire,Great Britain from 1983 to 1990.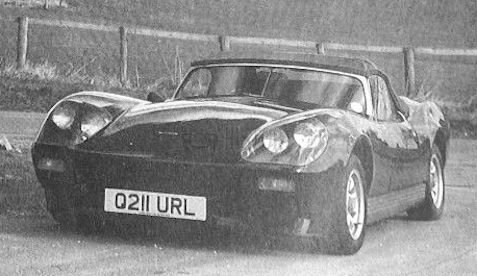 History
Paul and Julia Latham-Jackson operated in Bicester in the county of Oxfordshire Specialist Cars , a shop for kit cars . In 1983, they produced a prototype , which they presented on the kit car show in Stoneleigh . Then they moved to Newlyn Coombe at Penzance in Cornwall , founded the company Latham Sports Cars and began with the production of automobiles and kits. The brand name was Latham . Andrew Dawkes supported her. Due to low demand, the two men left the company , where upon Julia Latham-Jackson led the company alone. In 1988, the move back to Bicester. In 1990 the production ended. In total, r 27   were created.
The F 1 of 1983 was based on a Triumph TR 3 . This had a resemblance to a model of Falcon Cars  or with the Jaguar XK-SS .
The F 2  and F 2 Super Sports  and Super Sports appeared in 1983 and remained until 1990 was on offer at the price of £3,220 in kit form. The chassis was a double skined monocoque made of fiberglass with front and rear subframe. Many parts came from the Triumph Dolomite the windscreen from the MGB.the engines again from the Triumph Dolomite in 8 valve or the 16V sprint engine which with some mods 200 bhp possible as a light weight car.